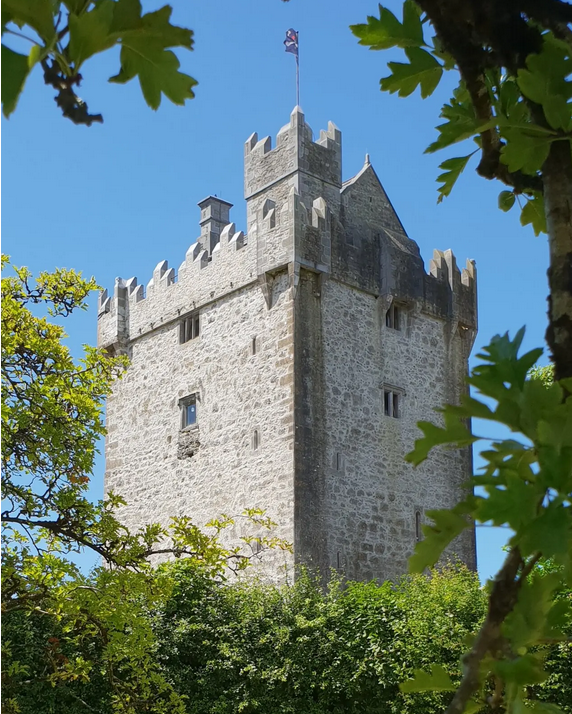 Cahercastle (built the late 1400s) sat in ruins for centuries before its new owner carefully restored it. Castles like this one, also known as "tower houses," are common in Ireland. Designed as both fortifications and residences, most are just a single tower stretching up above the landscape. There is something about their humble appearance that feels so ancient, so Irish, so connected to the land where they stand.
Peter Hayes, 60, who owns Cahercastle, has been fascinated with tower houses since he was a teenager. In the 1990s he got it in his head that he wanted to live in one. He bought Cahercastle and set out to make it a family home. He studied with a French stonemason and built a pulley system to cart his cut stone up to rebuild the crown of the castle. It took years to renovate the inside and out, but he and his family eventually did move into the castle. In 2013 he started renting the top two floors on Airbnb.
Sonja and Kevin Bergin had already restored a classic thatched-roof cottage when they saw a tower house listed for sale. "We didn't realize that you could buy them," said Ms. Bergin, but they were intrigued. "We went around the country with maps and this series of books by an Englishman who had logged all of the castles," said Ms. Bergin.  "As soon as we went in to the Black Castle, we just got the vibe that we loved," even though most of the internal floors were gone, so they could stand only in the spiral stairs and one floor at the top.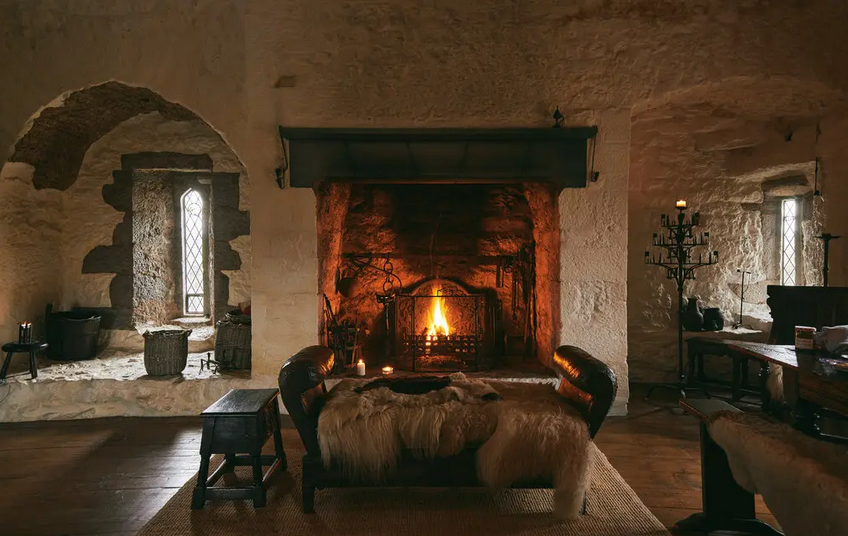 After working on it intermittently for the better part of a decade, they've restored the Black Castle to something much like its original incarnation, with a vaulted stone ceiling and huge carved fireplace anchoring the second-story great hall. "We wanted it to still feel like you were in the 16th century," said Ms. Bergin. "We wanted it to still feel like a castle."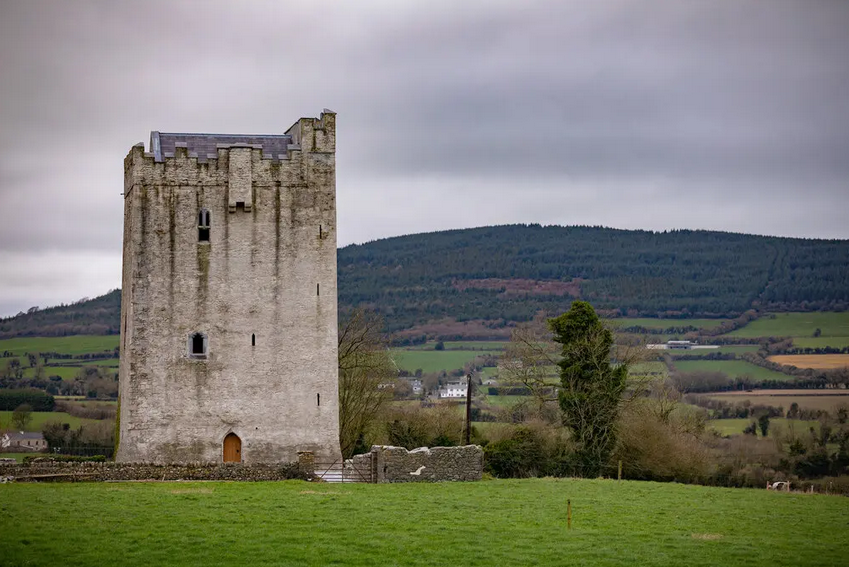 John Campion's family farmed the land surrounding Tubbrid Castle for generations. "My great-grandparents would have been the last of the family to live in the castle as tenants of the local landlord," Dr. Campion said. His father grew up in a house down the road, then he and his wife built a new house nearby, where they expanded the family farm and raised their own children. "Growing up, my dad would bring the cows in and he'd look at the castle and say, 'Someday I'm going to restore that,'" Dr. Campion said.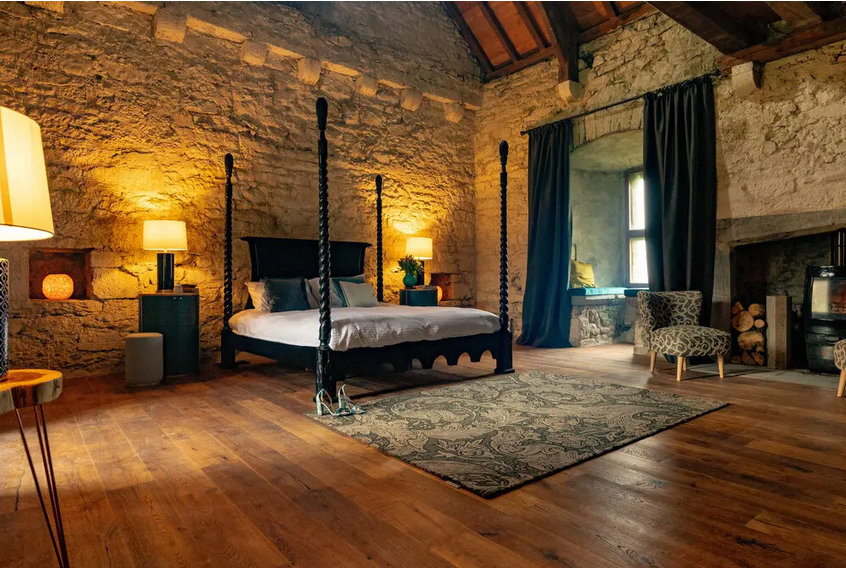 His father started the restoration, putting on an Irish oak roof made in the original style, with no screws or nails, just dowels holding it together. Years later, Dr. Campion completed the renovation, aiming for "as light a touch as possible"; his mother, Helen Campion, now handles the day-to-day of running the castle.  "When people walk through the door and see this place that generations and centuries of people have woken up to, witnessing their reaction is really rewarding," he said.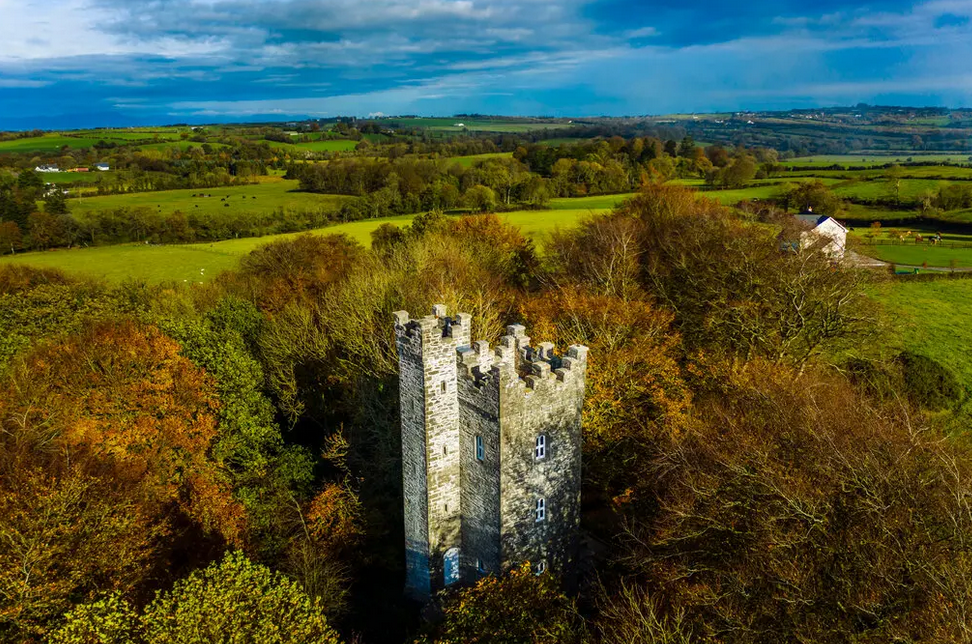 Hidden up a sloped road where leafy trees stretch across the road to meet each other, creating a cavernous secret gardenlike entrance, Drummond Tower is technically a "folly tower," built by a wealthy landowner in 1858 in remembrance of his mother, rather than as a fortification.
Eánán O'Doherty's father bought the land to farm in 1969, and he would play in the tower as a kid, stepping over barbed wire and "into a muddy pit, where all you could see was blue sky." Mr. O'Doherty has renovated the tower, including putting in new floors, windows and a heating system. It's pint-size by castle standards, with four small rooms stacked atop each other: a homey stone-floor kitchen; a stately book-lined sitting room; a light-filled bedroom; and the crown jewel: a timber roof deck with panoramic farmland views.
You can read the original article at www.nytimes.com