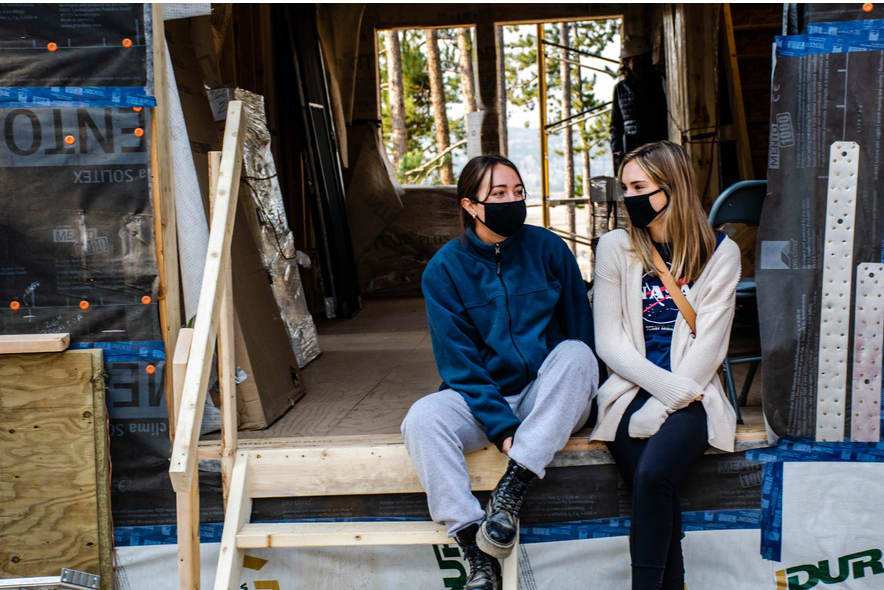 Gabriella "Gabi" Abello and Hannah Blake met as freshman roommates at the University of Colorado Boulder.  When they toured the Solar Decathlon showcase in Denver in 2017 they wondered why wasn't CU involved? Nearly four years later, they led the CU team to the top award in the 2021 U.S. Department of Energy Solar Decathlon building event: they designed a net-zero energy house in Fraser, Colorado, one of the coldest towns in the nation.
Kristen Taddonio and Joe Smyth, a Fraser couple touring the same Denver show house, were at the time living in a tiny apartment in Fraser and handed Hannah and Gabi their card saying, "If you ever do put a team together and you need a client, get in touch." The next year they did call.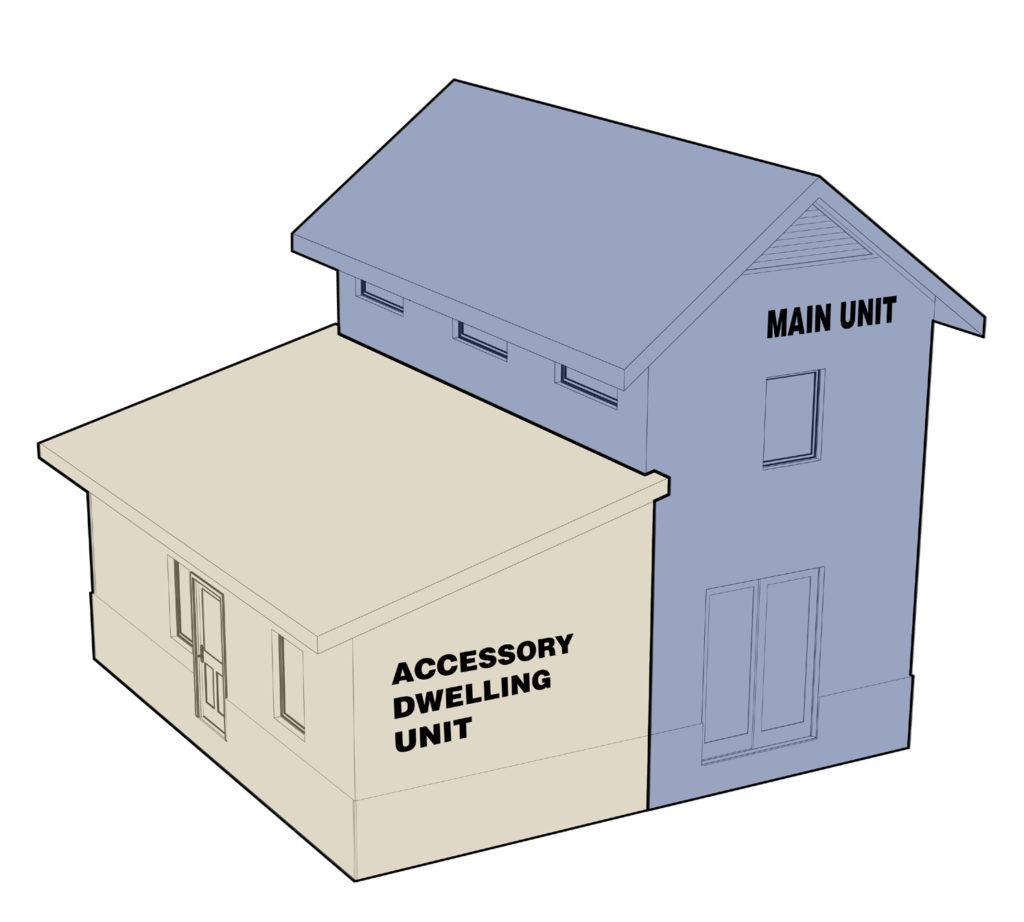 The CU team's house is just under 1,200-square feet with 1.5 baths and a bedroom in the main house and a one bed/one bath in an accessory dwelling unit. It has solar panels, cold-climate heat pumps, a money-making rental unit and net-zero energy touches that keep the interior temperature steady, even when it's minus 13 degrees outside. While the house is still on the electrical grid at night, excess solar energy captured during the day is sold back to the local power company, so overall, it is net positive.
They chose to make the home attainable to give young, middle class couples a chance at home ownership. "Our solution combines rental income with a portion of the house being a locked-off rental unit and the ability to grow into that space," Blake said. "It's flexible, there's room for growth for the family, and also another really important part of that is that that rental unit provides living accommodation for seasonal workers."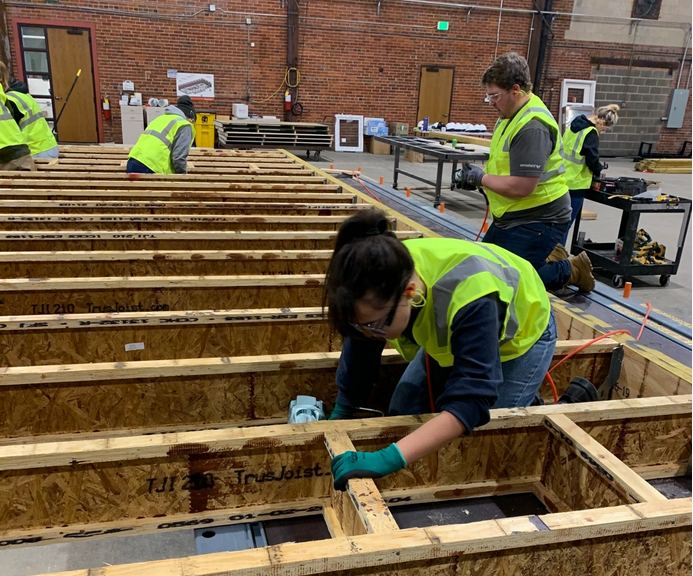 To keep costs down, the team went with prefab construction. They found a generous partner in Simple Homes which let the students build prefab wall panels at the company's factory in Denver. With the walls built, putting the home together took about two days — a process that is appealing in a town where the building season is short. It also cuts down on waste.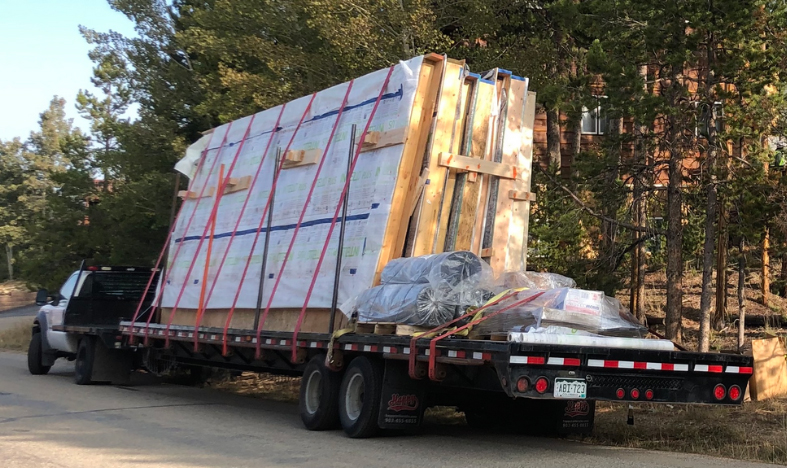 Total construction costs for the house, including the land, was about $440,000 and that's on the lower end of what's currently being built in that area. Prospective owners need to also consider the cost to operate and maintain the house. With 7.6 kilowatt solar arrays providing enough power to get the home to net zero, the house's energy costs are expected to be quite low. While a house cannot be considered net zero until after a year's worth of tracking its energy use, data collected so far has the home producing more energy than it needs.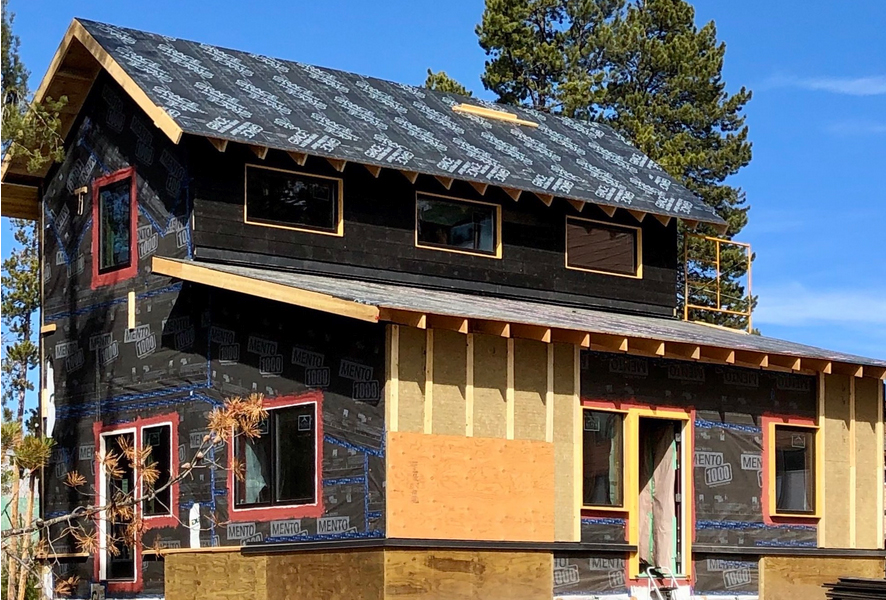 Taddonio and Smyth spent months searching for a house within their budget but found only apartments or older properties in need of costly repairs. "The other options were not really options for us," Smyth said. "There's a bunch of newer, very large homes that are literally millions of dollars. That's part of the real estate market here. It's pressure from much larger, often second homes, because it's a ski resort."
"We wanted a simple roof that didn't leak and a house that maximized passive solar heat gain, fit our lot and was within our budget," Taddonio said. "For the students, it was, I hope, a really good experience of having a client that doesn't have unlimited resources. You have to learn how to make compromises in the design and the process."
The students generated 3D models that helped  the prefab company coach and mentor them through. The CU team researched the best insulation for a colder climate. They picked sheep wool for the interior and mineral wool insulation on the exterior. By maximizing the home's passive system — like wool-insulated wall panels and the orientation of the home — the active components, like the heating system, don't have to work as hard.
European appliance brand Beko donated the Energy Star kitchen equipment, including an induction electric stove. "People are enamored with gas ranges but we have been cooking now with induction and it is fantastic," Taddonio said.
Mitsubishi Electric Trane provided its special cold climate heat pump, which operates like a reverse air conditioner by sucking the heat out of the cold outdoor air and sending it indoors (it'll also turn into an air conditioner on hot summer days). It works perfectly at 5 degrees below zero, and has a 75% to 95% performance at minus 13 degrees and can still operate at colder temperatures.
Because of the home's design, the team used three small heat pumps instead of one larger unit. That was strategic because the house is three equal sized blocks. The two bottom blocks make a square footprint and sit on a site in shape of a parallelogram, with one side housing the rental unit. The third block sits on top of the main unit. By heating up individual spaces as needed, the heat pumps use less solar energy than a larger pump.
Highlighting newer technologies and products is something the Solar Decathlon encourages. While many features are commercially available, student designs can turn into something bigger.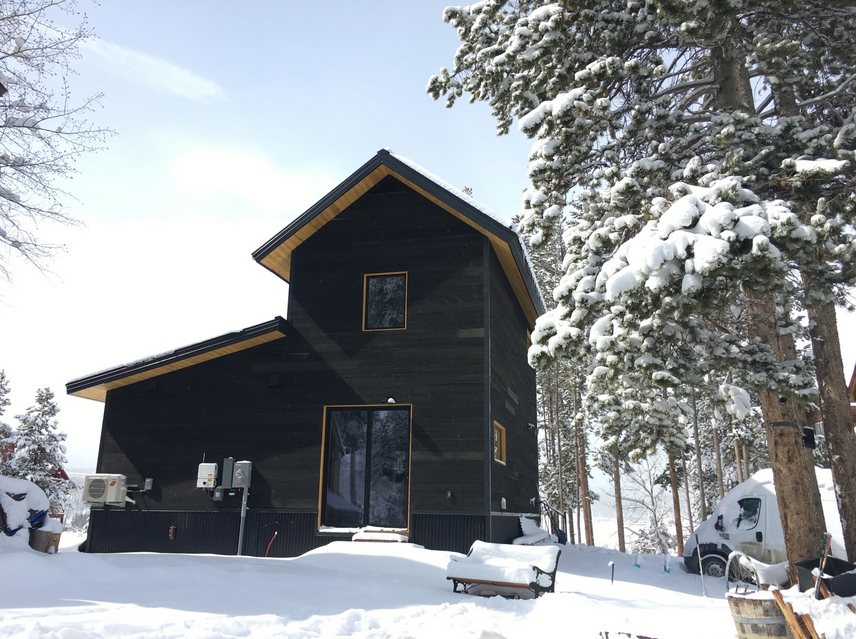 Fraser couple Taddonio and Smyth finally moved into their house after a few extra years of living in a 300-square foot apartment. By working with the students, they got their dream home within their budget.
It's only been a week but night-time temperatures have been in the 20s and so far, "it works great," he said. "The house is at exactly the temperature you set it at and even when temperatures here — we're still getting snow right now — drop well below freezing every night, the house stays perfectly warm and comfortable."
You can read the original article at coloradosun.com