Welcome to the Jungle House was designed by one of Australia's champions of sustainable architecture, Clinton Cole. It generates its own electricity, warms and cools itself, provides its own water and food – including fish, vegetables, eggs and honey – powers its own car, is smothered in greenery and is in the middle of inner-city Sydney, Australia.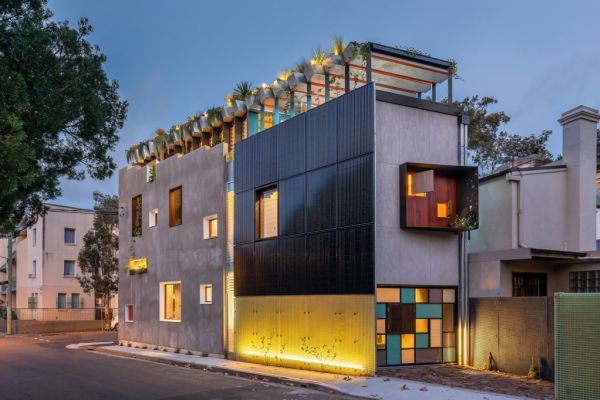 "It was designed to attract attention," said Mr Cole. "It's making a statement that sustainability can be integrated into the aesthetic of a very comfortable family home, and we couldn't be happier with it. We've spent a lot of time at home over the past three months, and it was probably the perfect place to be… even though the kids went a bit stir-crazy by the end." The three-story house is hidden behind the heritage-listed facade of an old warehouse.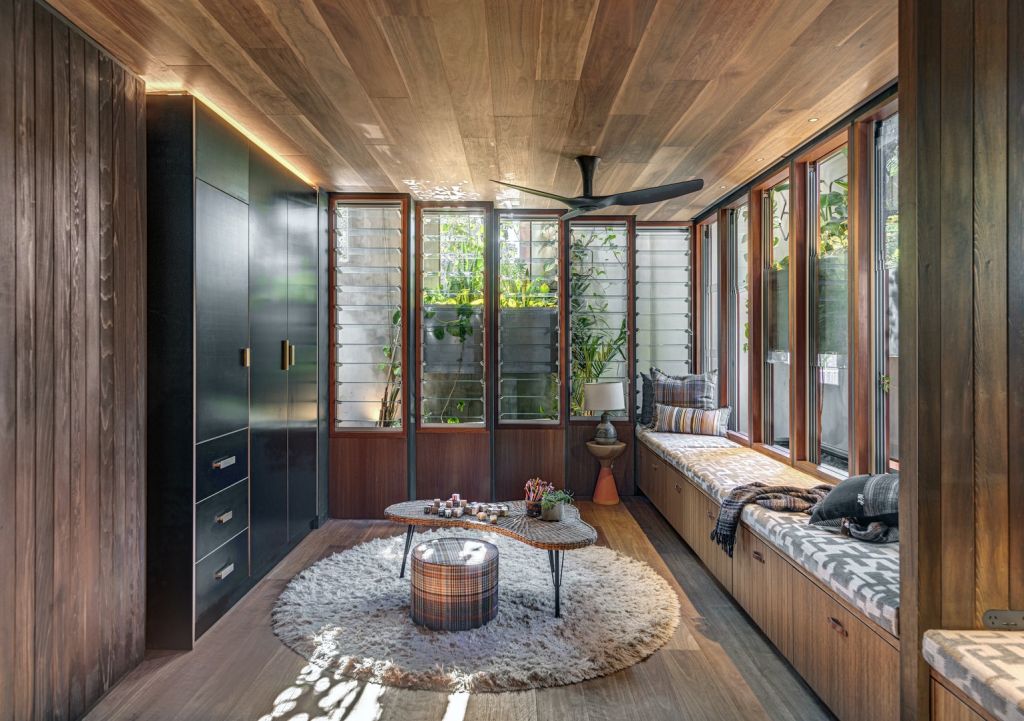 President of the NSW Australian Institute of Architects, Kathlyn Loseby, says, "I'm a big fan of the Welcome to the Jungle House and the way it deals with so many factors and considerations that so much housing, and commercial buildings, should also be considering in the future," she said. "It has zero carbon, produces its own energy and food and recycles all its waste. It's also a delightful environment to be in. It's the triple whammy. The architect has also been great in opening up his home to other people to show them what can be achieved. It's often said that an architect's house is their temple for experimenting – and this is his, and it's wonderful!"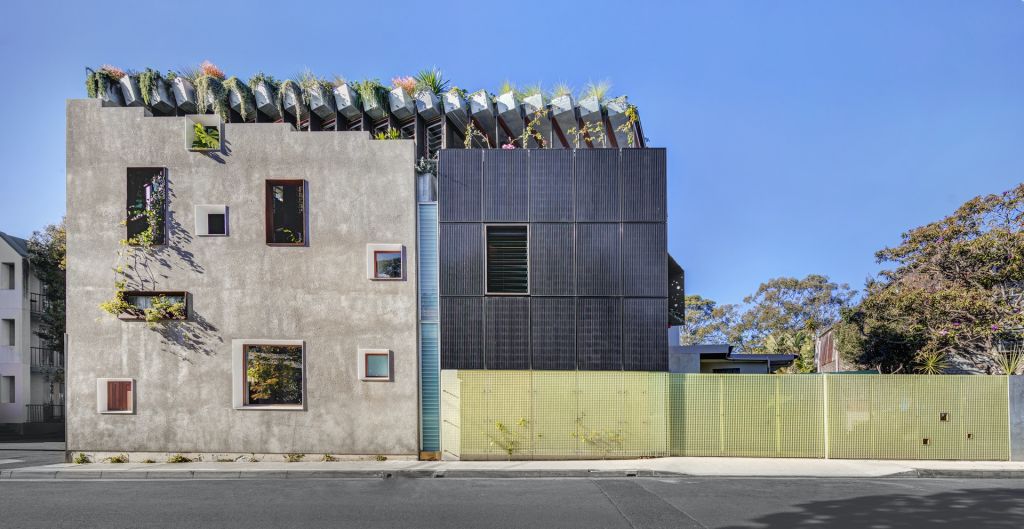 The Welcome to the Jungle House sits on a 98-square-metre triangular-shaped corner site, where it was designed and built to show that sustainable practices can be adopted, no matter how small the area, and still not compromise on the luxurious lifestyle a home can offer.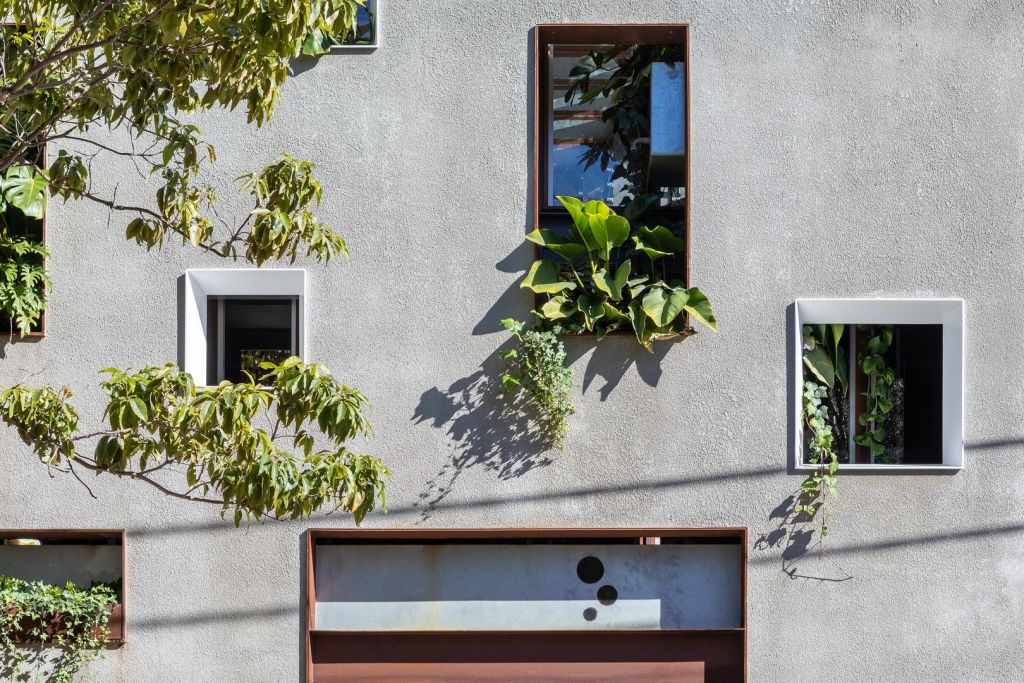 It has a long-lasting, low-maintenance steel structure, and is carefully oriented to enjoy passive solar heating. There are banks of vertical solar panels on the facade – in order to leave the rooftop free for a garden – a battery system, cooling through cross-ventilation and a wind-powered generator.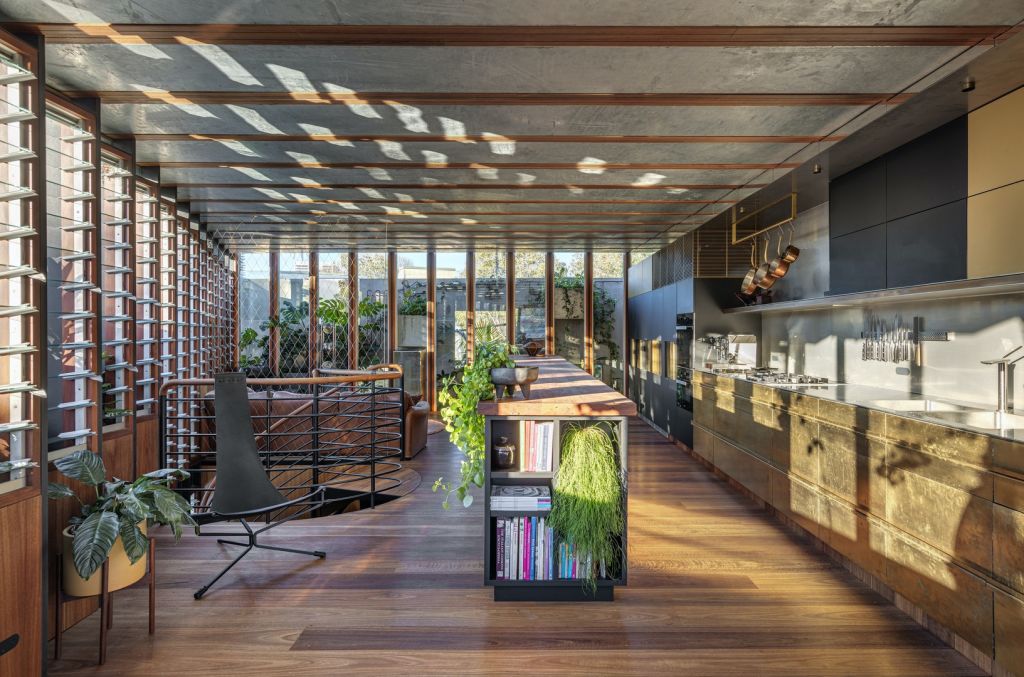 A central spiral staircase makes the most of the space available, there's a system to store rainwater underground, and harvest and recycle it, and the glass inner skin of the home can be opened or closed according to the weather, with the space between that and the outside walls used to provide passive thermal regulation.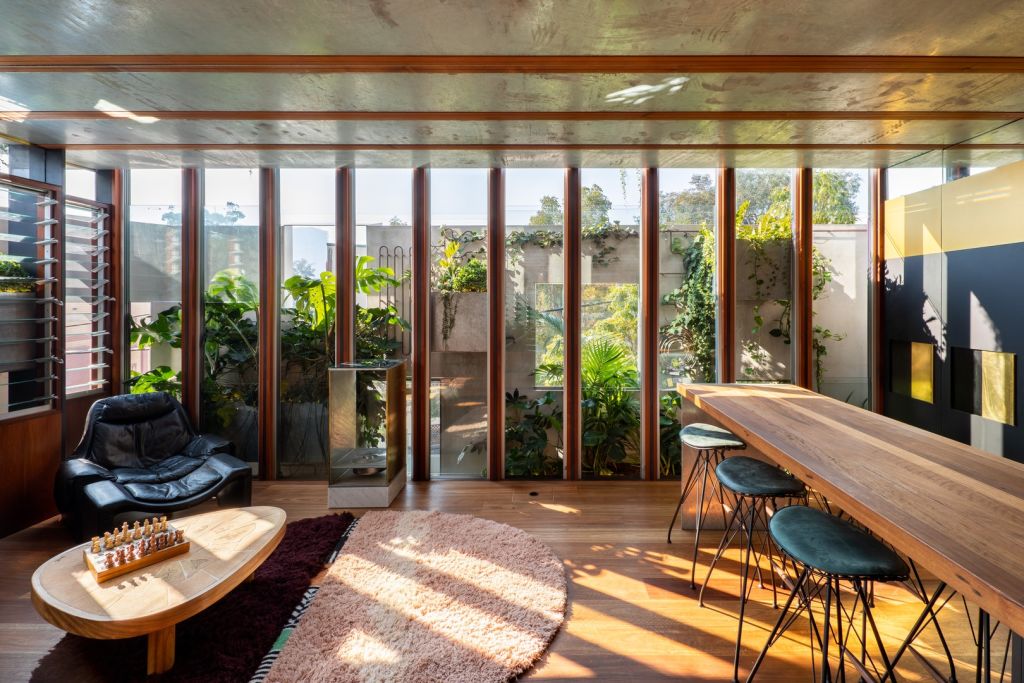 The garden on the roof has a hive for native bees, a 1600-litre aquaponics fish pond stocked with edible silver perch, a chicken run and planter beds for growing vegetables, fruits and herbs. The beds are irrigated with nutrient-rich water from the pond while, in return, there's a composting system that provides worms to feed the fish and for the garden.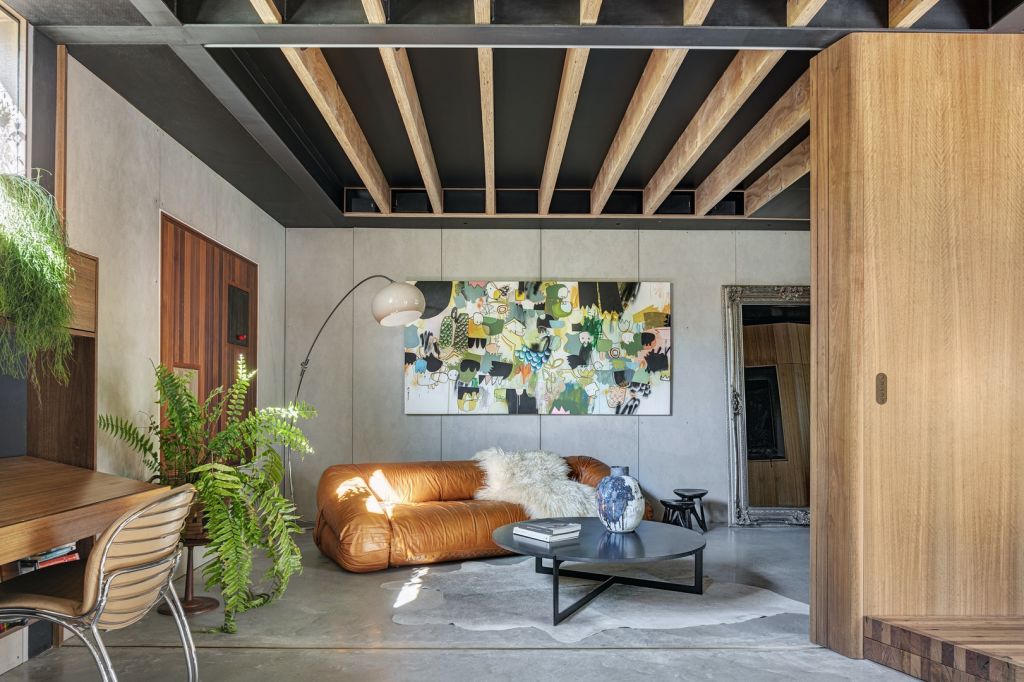 "Originally it was a shop-top terrace with a butcher below, and before that a corner store," said Mr Cole. "When I bought it, it was completely derelict and then afterwards I discovered the facade was heritage-listed, so I had to incorporate that into the design. But it made it easier in the end. It's been a conversation-starter with literally hundreds of people saying they used to know someone who lived there, or used to go there, and it's helped make it an even more positive story. Some people even told me, not knowing it was mine, that they hated the new building but then I'd take them on a tour, and they liked it."
Photos are by Murray Fredericks
You can read the original article at www.domain.com.au