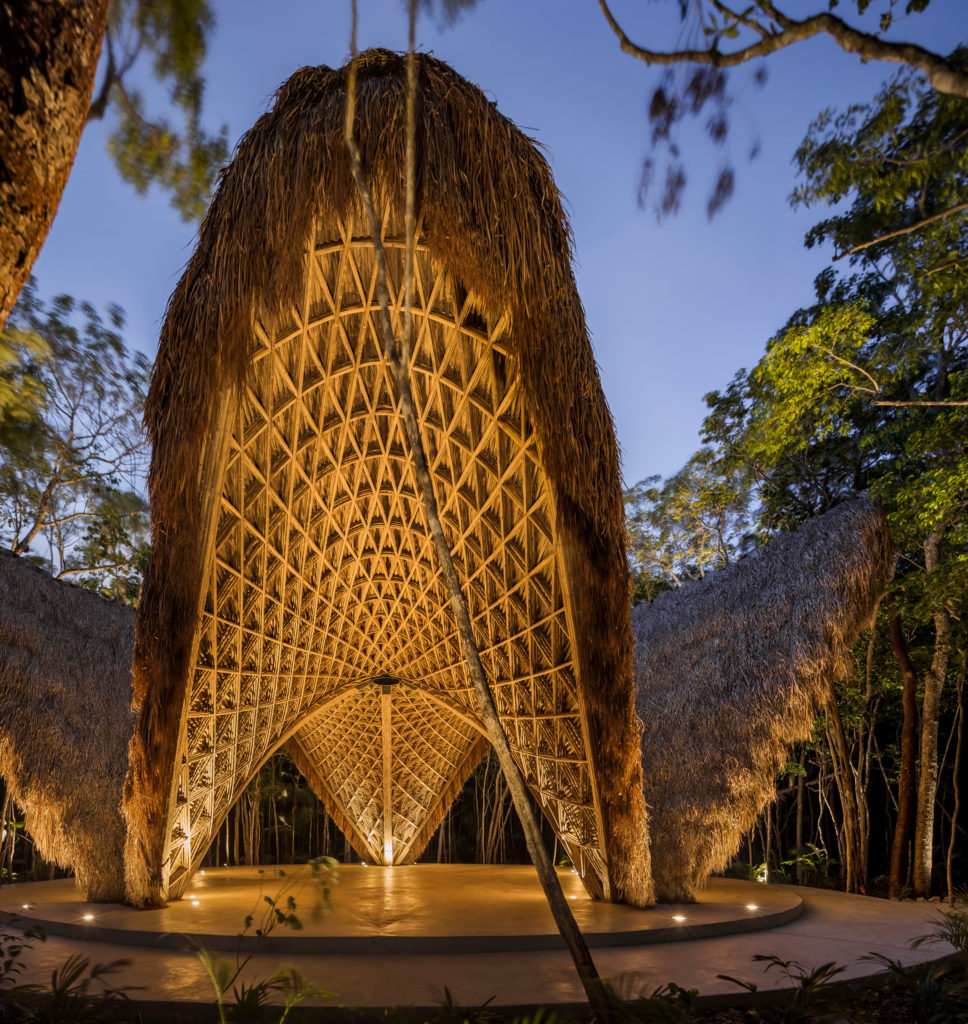 The pavilion at the Luum Zamá development in Tulum, Mexico, will host a variety of programs, such as yoga, meditations, workshops and other community gatherings. The open-air structure was created by CO-LAB Design Studio with bamboo chosen for its sustainability credentials as well as its ability to resist hurricane forces. "Due to the carbon bamboo sequesters during its rapid harvest growth cycle, and its high strength to weight ratio (particularly when woven together), bamboo is a leading sustainable material with amazing potentials," the studio said.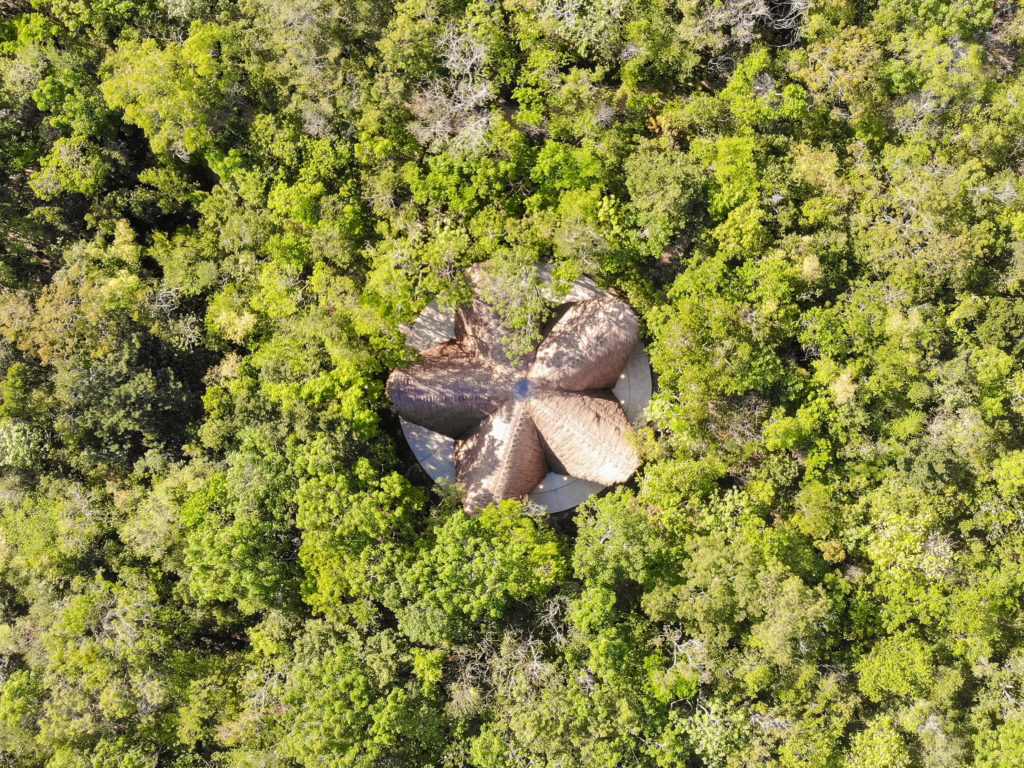 Flat sections of bamboo beams were bent on-site, and then screwed and strapped together to create the pavilion. The design is completely symmetrical, with five catenary arches that support each other arranged in a circular layout. These arches form five different roof lines, with walls that stretch all the way down to the ground to form internal partitions.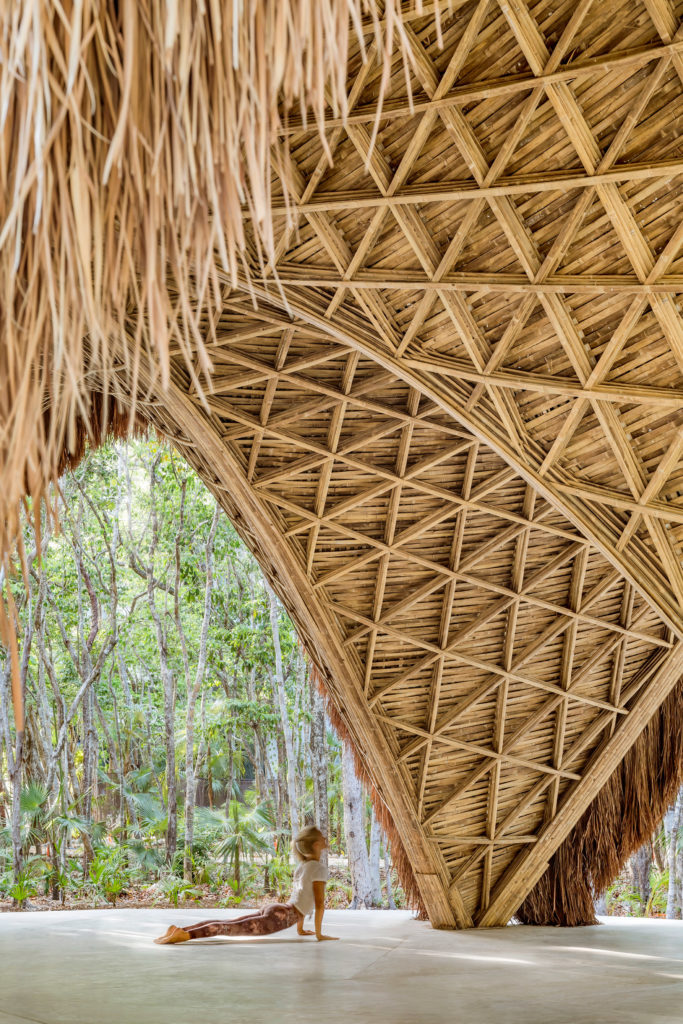 A thatched roof covers the bamboo construction, made with a layer of local Zacate grass that is commonly found in the region. This covering protects the outdoor structure from rain and sun, while still allowing the pavilion to breathe in the humid tropical climate.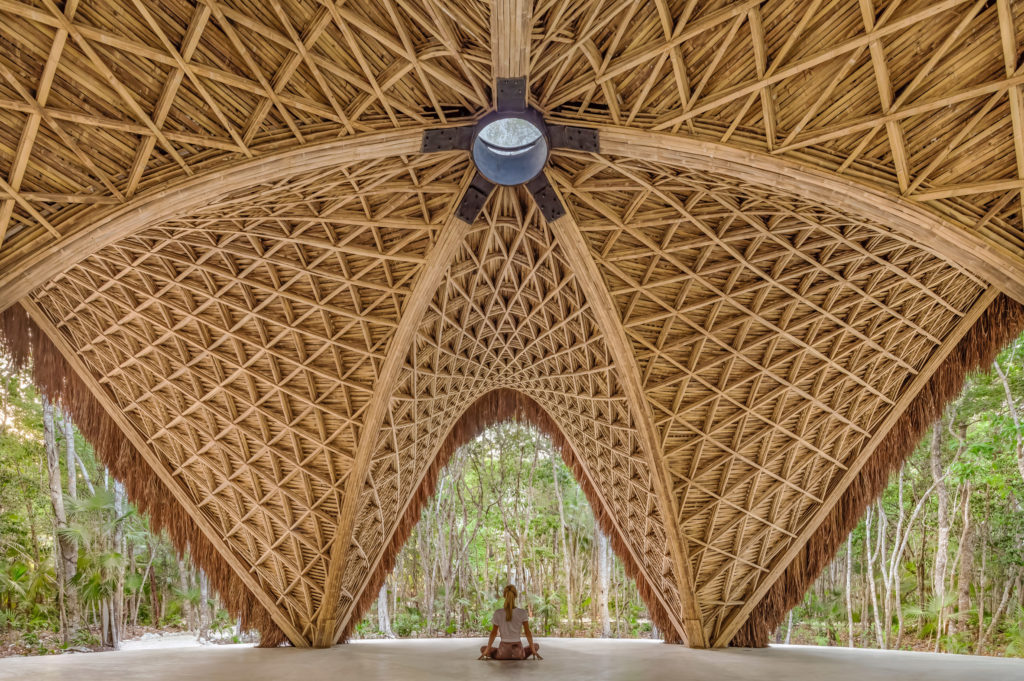 "Once the arches were raised, they were woven together by a structural triangular pattern and then further bound by two continuous layers of tightly woven bamboo lattice, interlaced in opposite directions for structural stability," said the studio.
Luum Zamá sets aside 50 per cent of its 8-hectare area for the conservation of existing vegetation, and also implements a reforestation program with endemic plants of the region.
Photography is by Cesar Bejar unless stated otherwise. The original article can be found at www.dezeen.com