A 19th-century hay barn in Surrey, England has been transformed into a into a family home, revealing the original stone structure and complementing it with cedar shingle-clad extensions.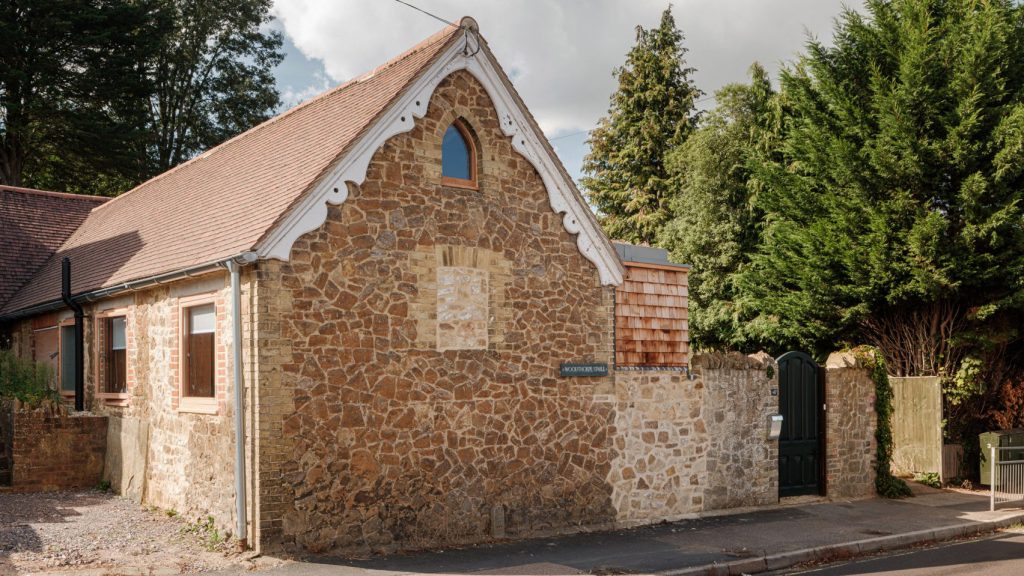 "The stone walls were in good condition and the roof had been recently re-tiled, so to reduce the carbon footprint of the project we went for a retrofit, rather than knock everything down and start again," said Delve Architects director Edward Martin.
The L-shaped structure of the original barn surrounds a walled courtyard, and a key aim of the project was to improve the connection between this garden and the home. The gabled roof structure was exposed in a large living space, with a small extension housing a kitchen and dining area overlooking the garden.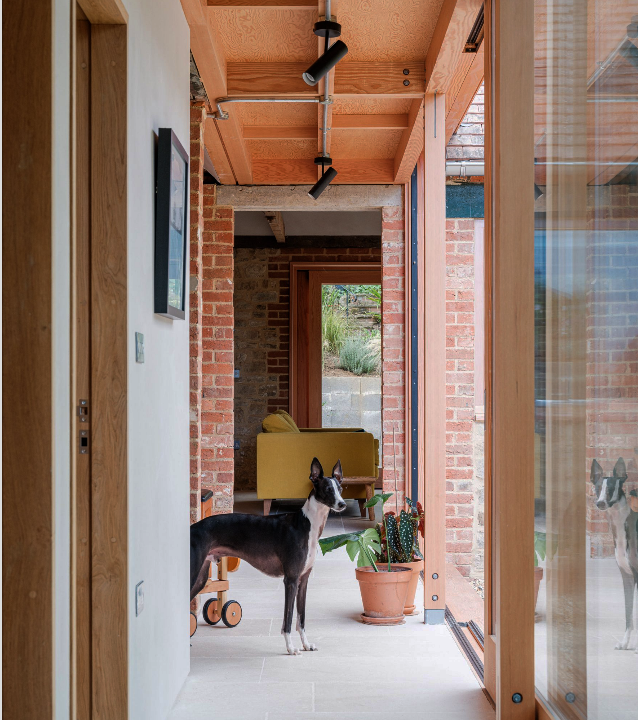 A glazed corridor was added alongside the bedroom block, providing circulation alongside the rooms that can be completely opened to the garden through sliding wood-framed doors.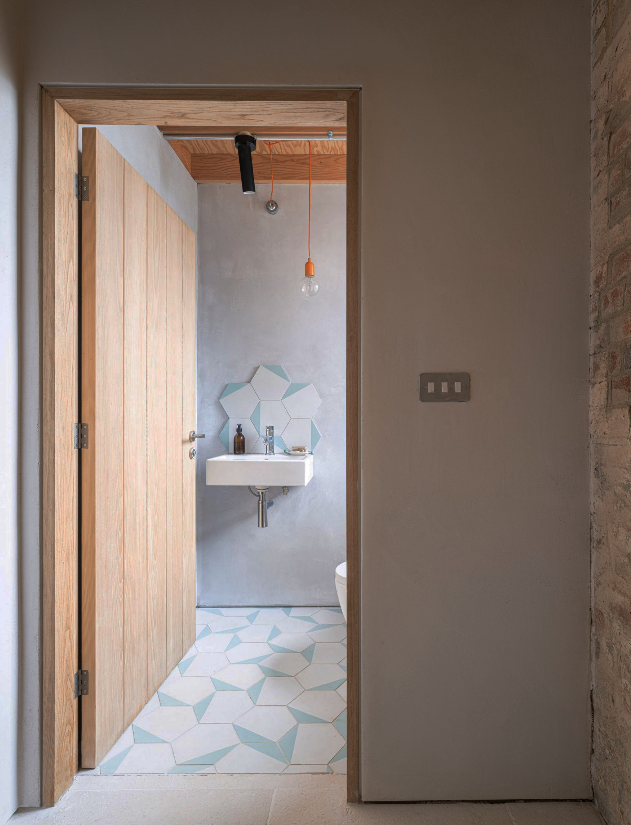 There is a new bathroom finished with blue terrazzo and hexagonal floor tiles.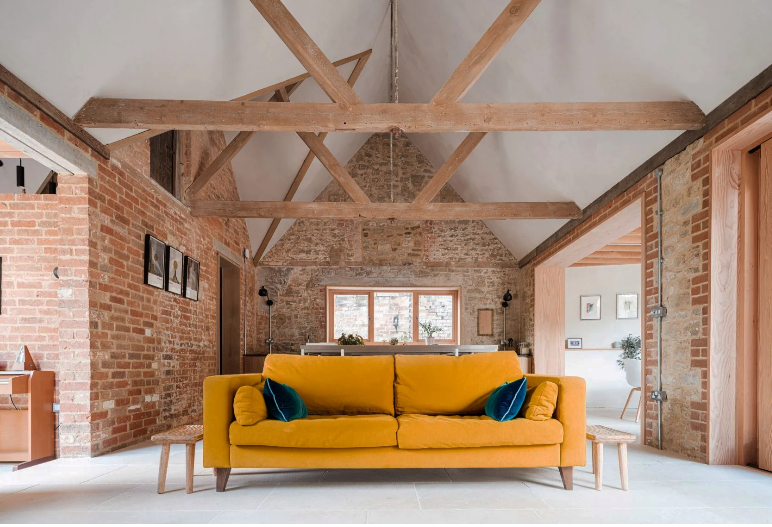 The Douglas fir frames of the modern additions have been left exposed to echo the original wooden roof beams visible in the barn. "By exposing the structure internally, you can see a clear definition between new and old," said Martin.
The interiors feature a mix of exposed stone, brickwork and paved floors in the living areas. Lime and clay plaster are used to create contrasting ceilings and a warmer feeling in the carpeted bedrooms.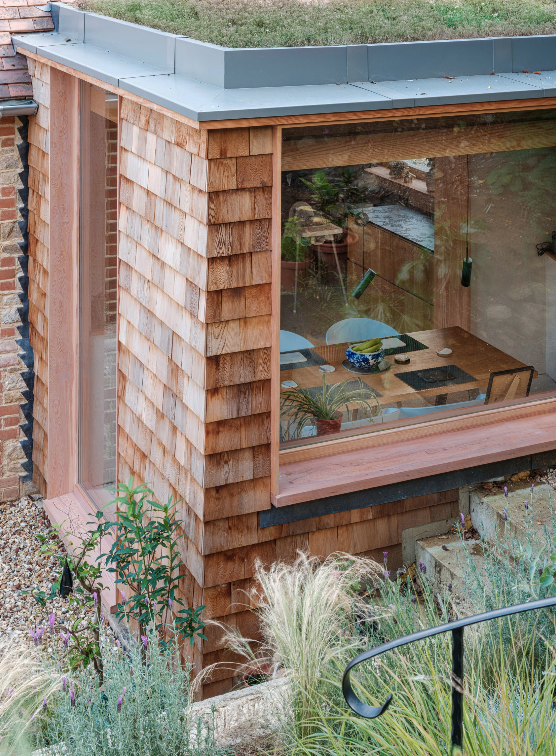 Photography is by Fred Howarth.
You can read the original article at www.dezeen.com