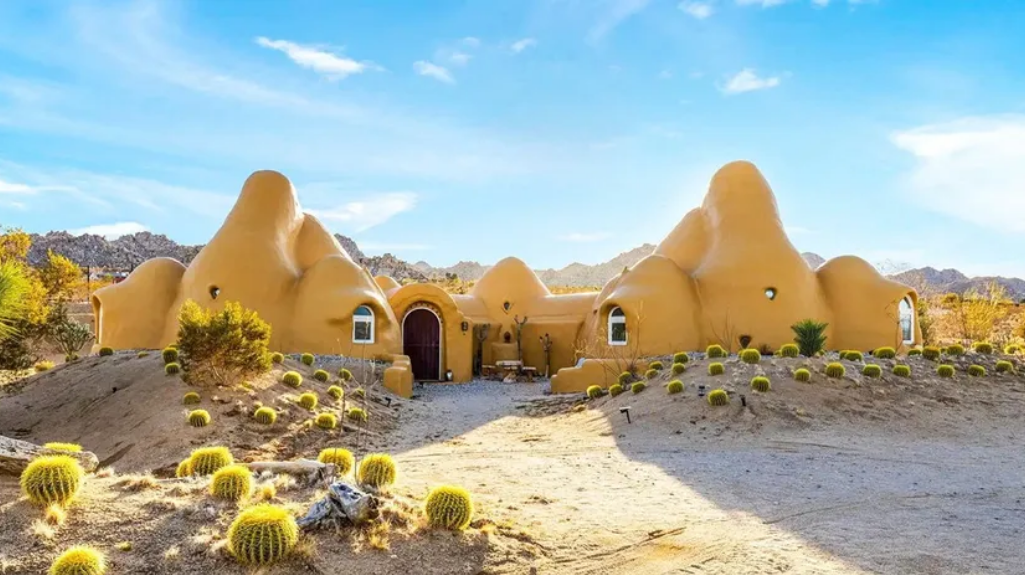 We have been chronicling the development of the Bonita Domes project in Joshua Tree, California for a little over a decade. You can read about the original building at earthbagbuilding.com. This was a project led by United Earth Builders, as shown here and updated here. Then later this video became available that showcases how it all turned out.
The compound with a large earthbag dome and several smaller domes, totaling 1,339 square feet of living space, sits on almost 2 acres. The list price is over $2 million! It is currently a vacation rental; for a weekend the property rents for $850 a night plus fees.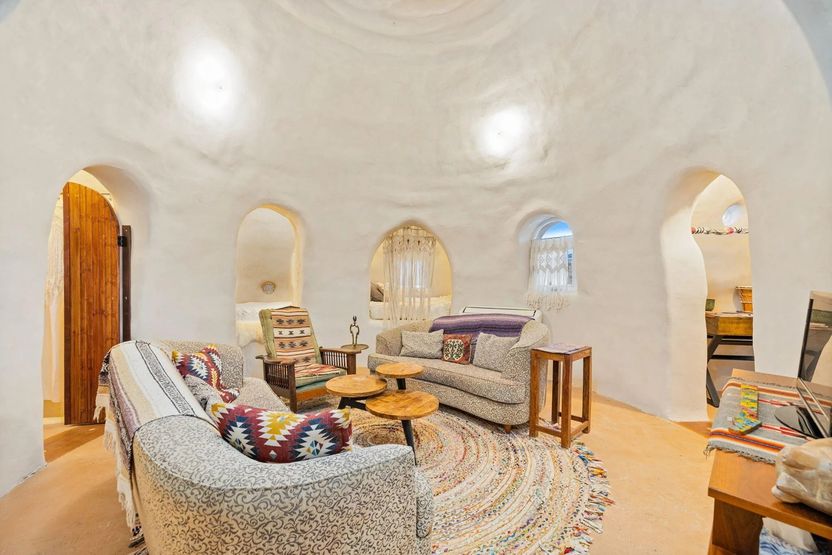 The largest dome has a kitchen, living area, two bedrooms, and two bathrooms. The smaller domes are more like sleeping quarters.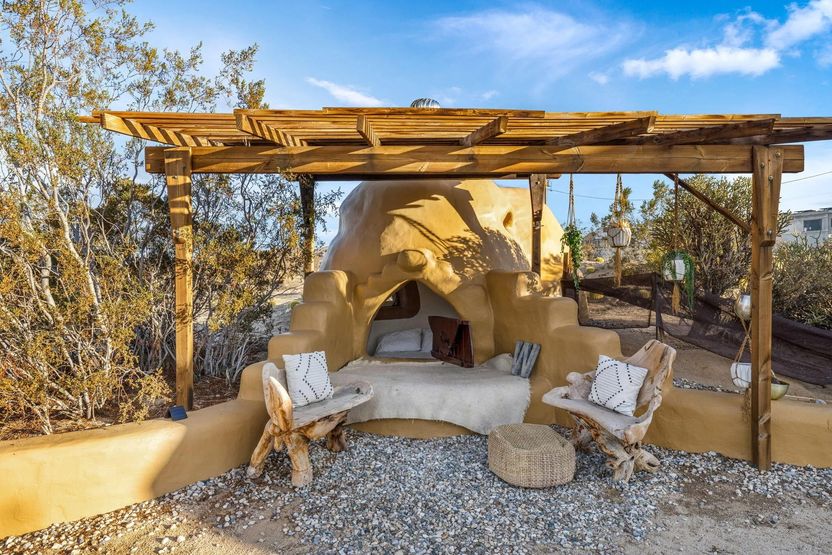 The smaller domes share a communal bathroom. It has a bathtub and shower with skylights, so you can take a shower and look up at the stars.
The studio dome is a bit larger with a queen-sized bed and skylights.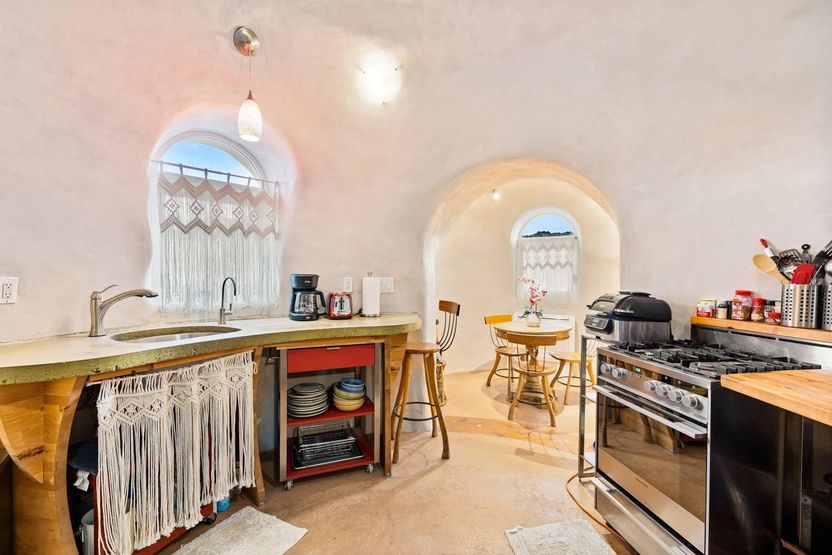 The property comes with a meditation temple the owner imported, a fire pit area, and a pool and spa.
You can read more about this at www.realtor.com