The Ulaman Eco Retreat in Bali is not only gorgeous, but is fully carbon zero. The nearby river has a number of small waterfalls that produce enough flow to power a hydro electric generator that can power all of the buildings within the complex. And all of the natural building materials were sourced in that region.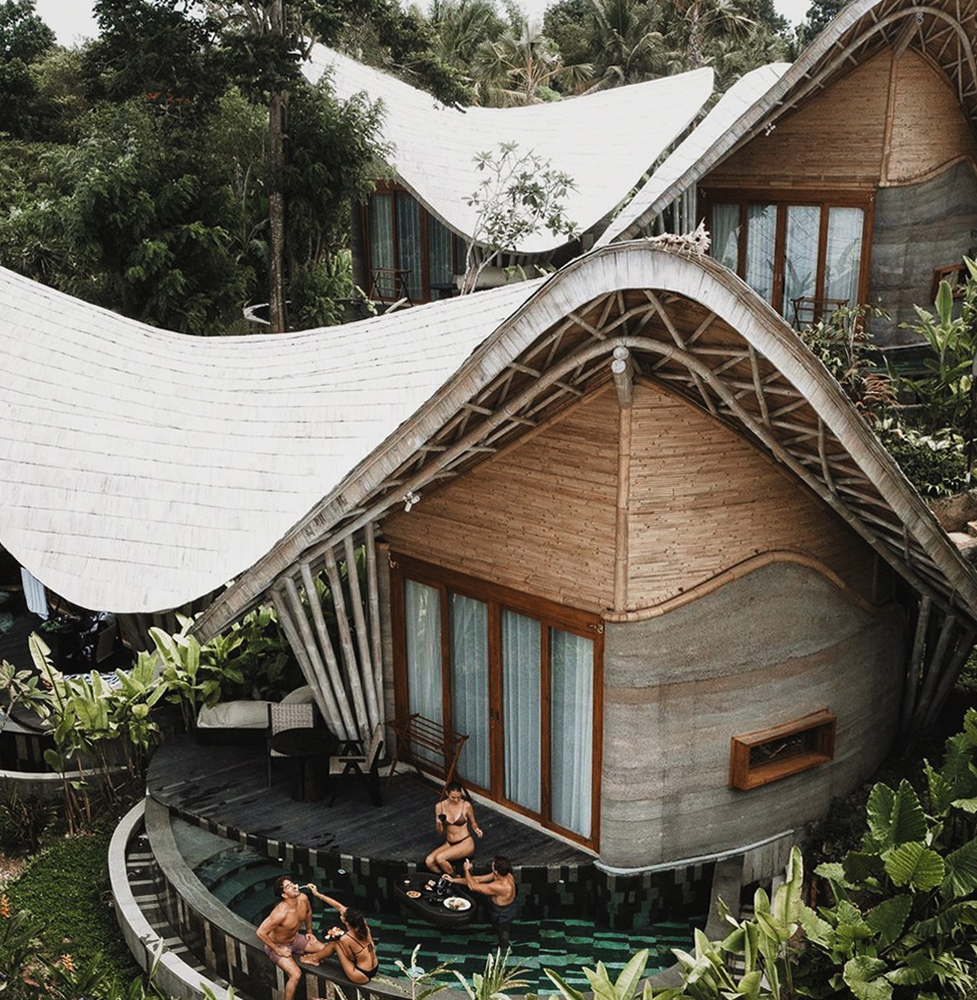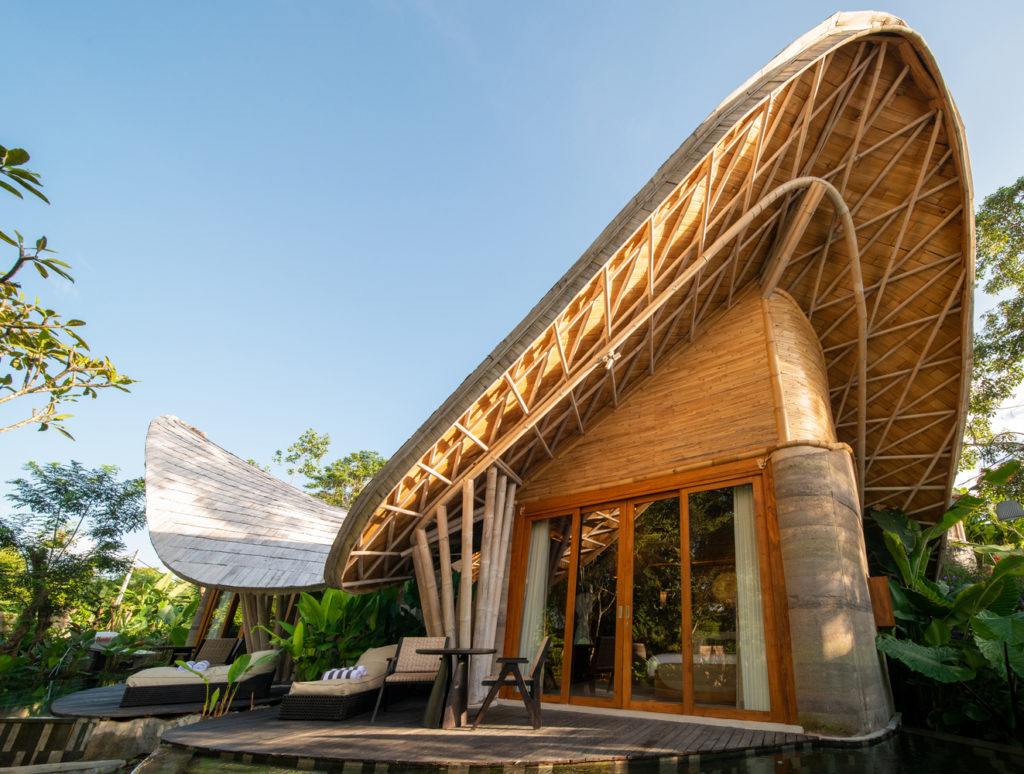 Rammed earth was used for all ground level walls. Since it is located on a hill the ground work provided soil for the walls. They were able to recruit the nearby villagers to work on what is the most substantial rammed earth project in Indonesia.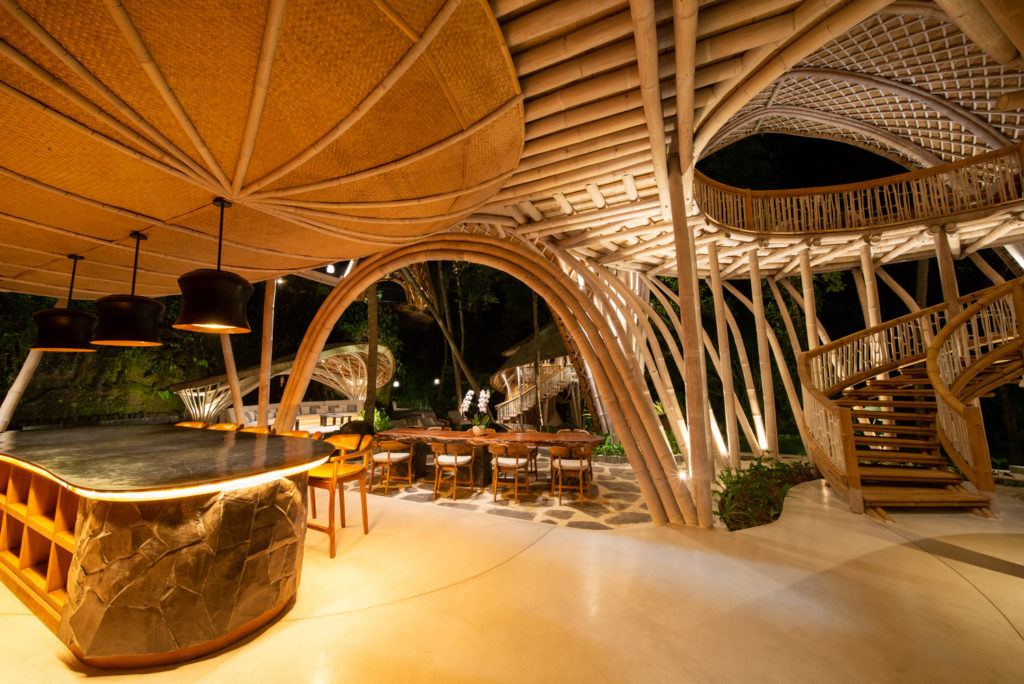 The rest of the structure is built with bamboo, much of which was harvested from the site. Not only is this fast growing material incredibly sustainable, its flexibility means they were able to create spaces that biologically morph from the surrounding elements.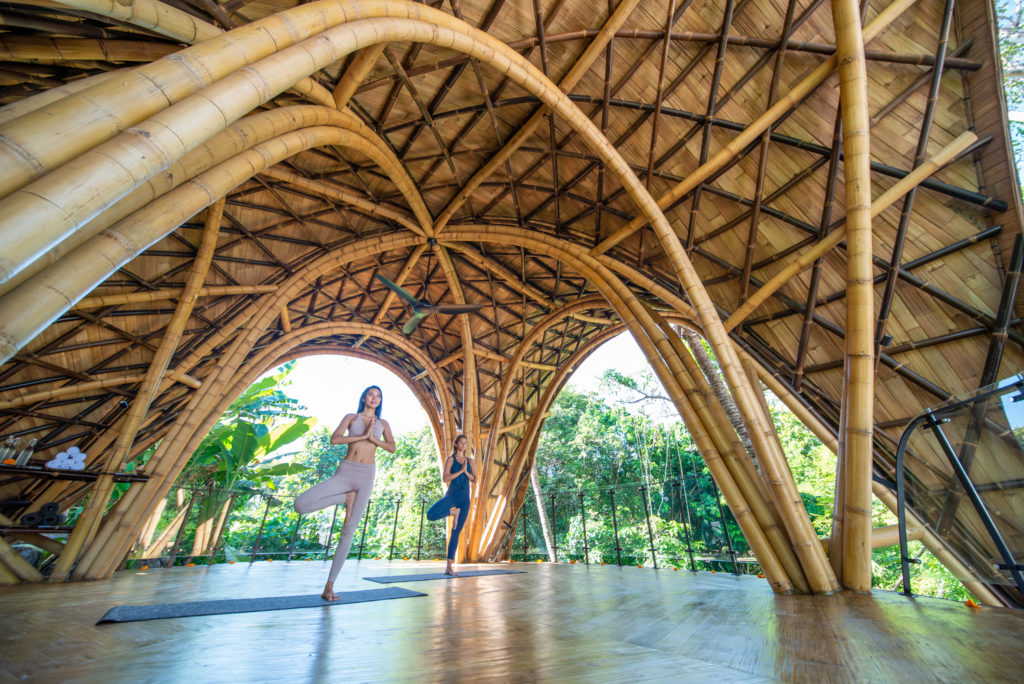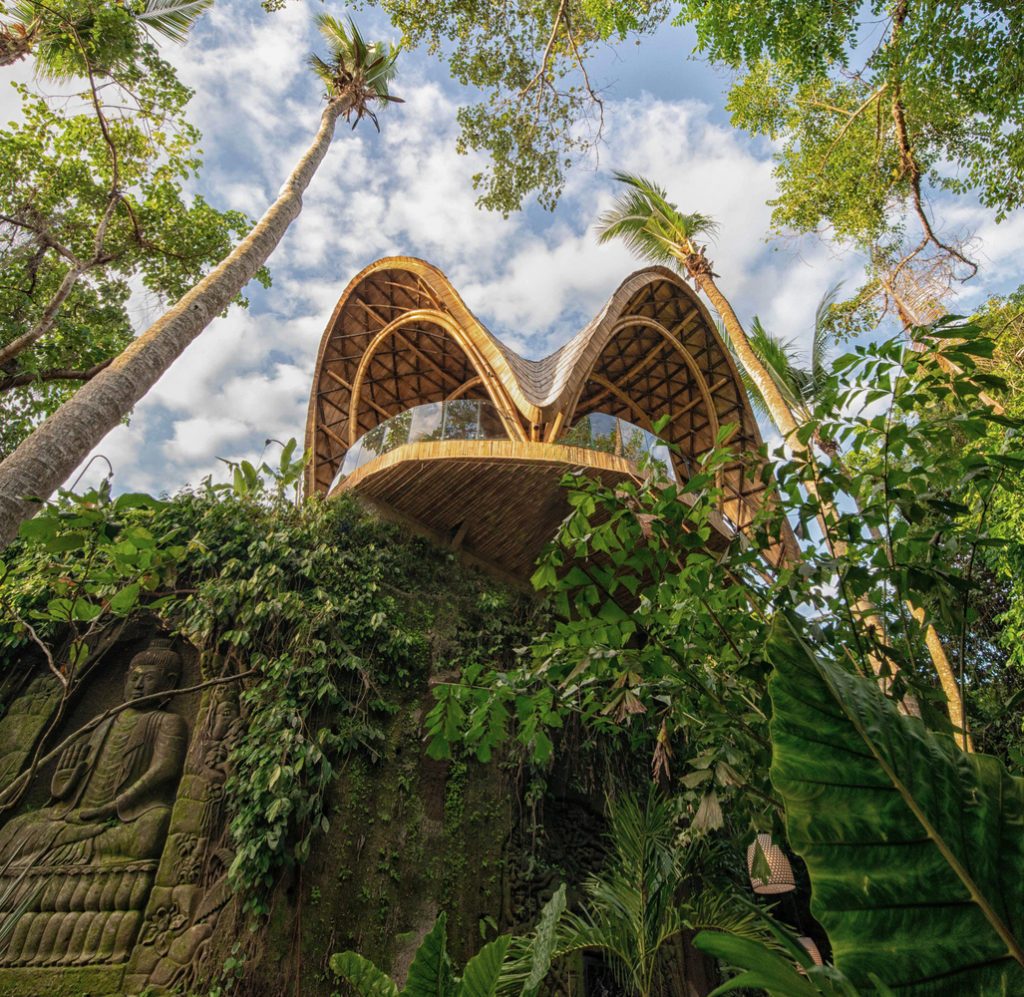 The yoga studio literally floats from the cliff's edge with a cantilevered structure supporting a parabolic bamboo pavilion.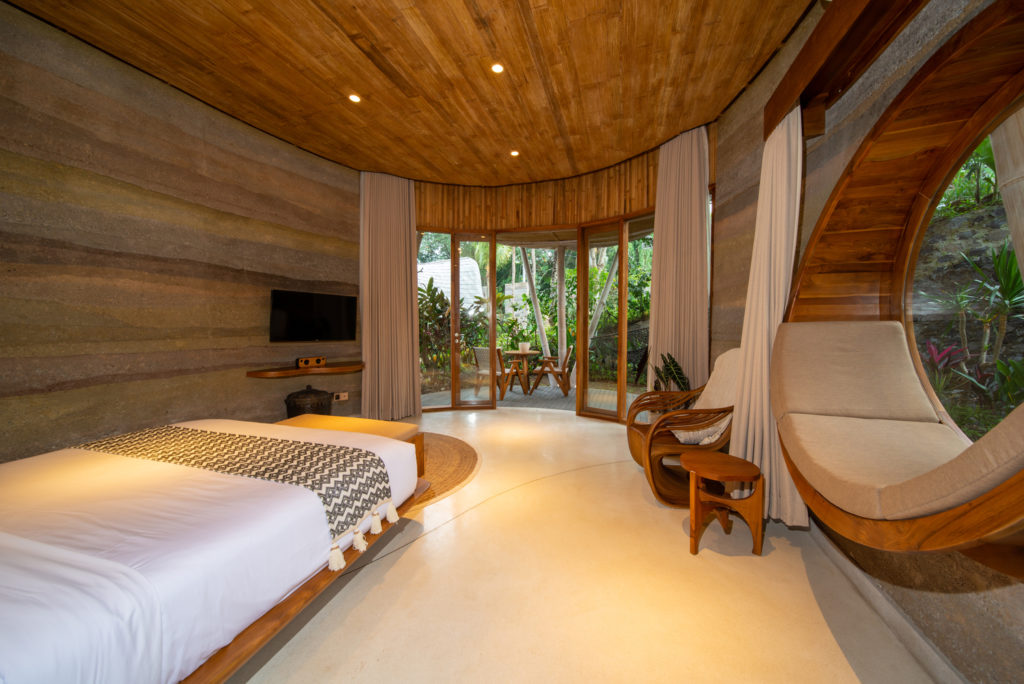 The luxurious rooms provide a feeling that is nurturing and almost cocoon like.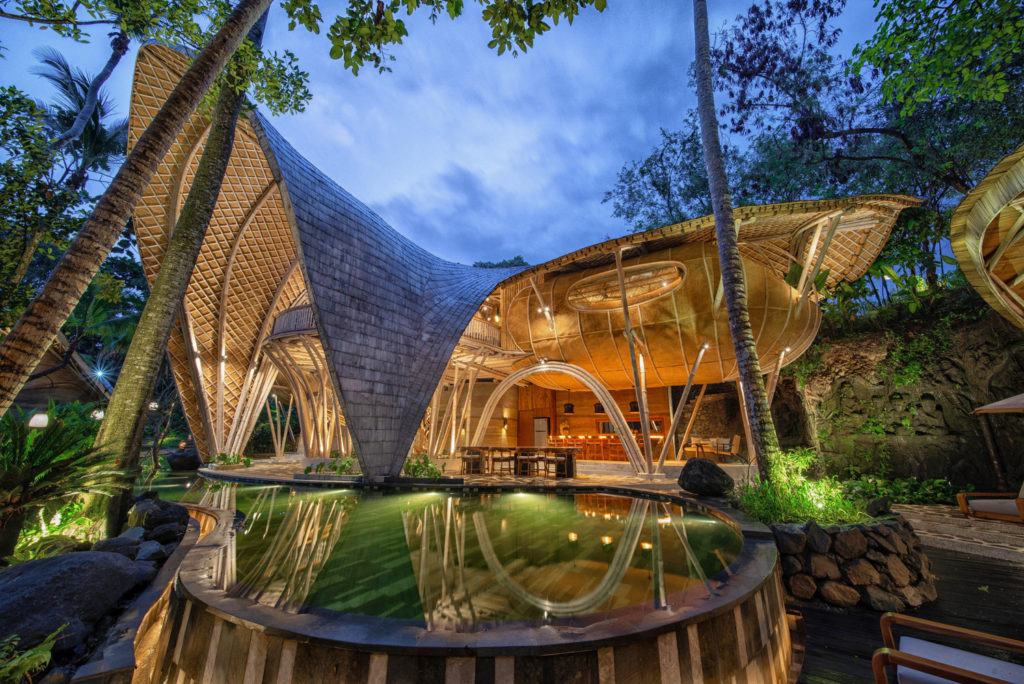 The curvilinear forms of the roofs can be admired from different viewpoints and create lovely reflections from the pool below.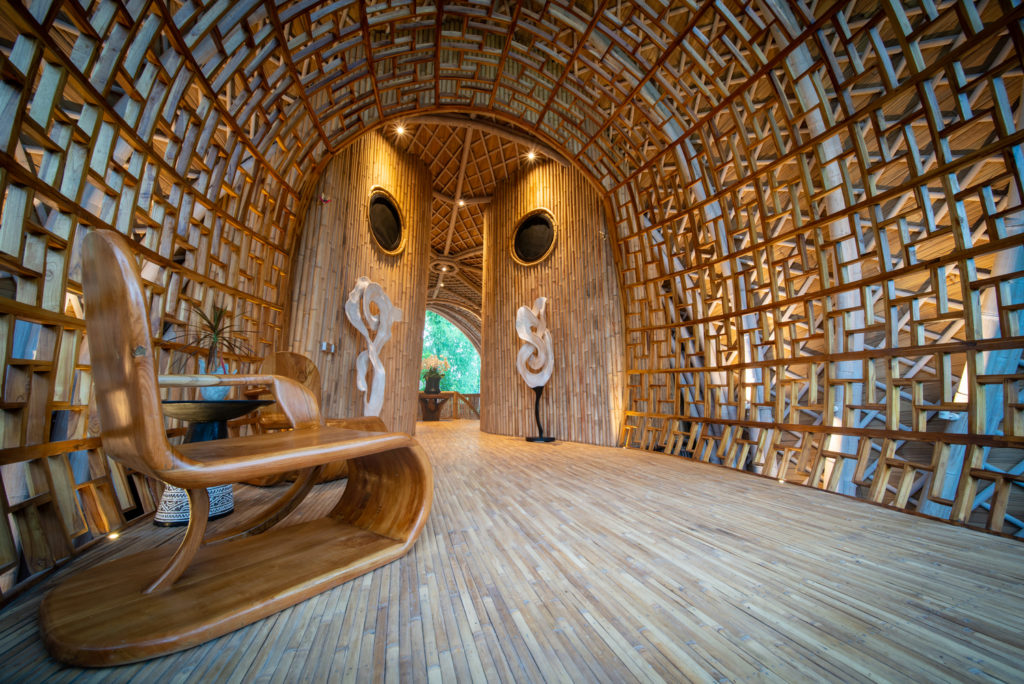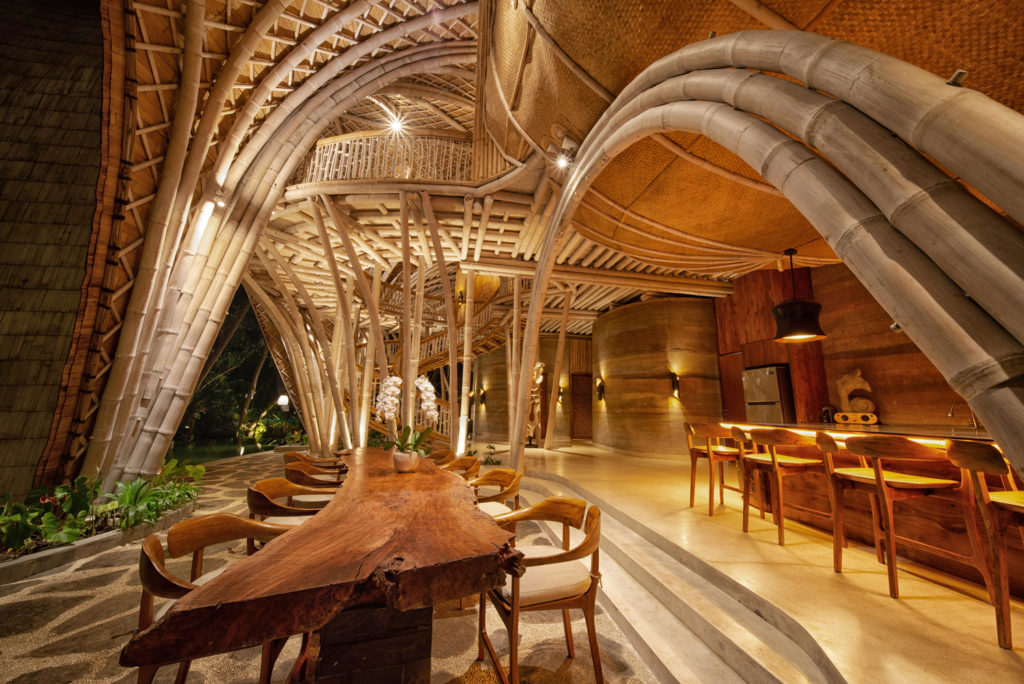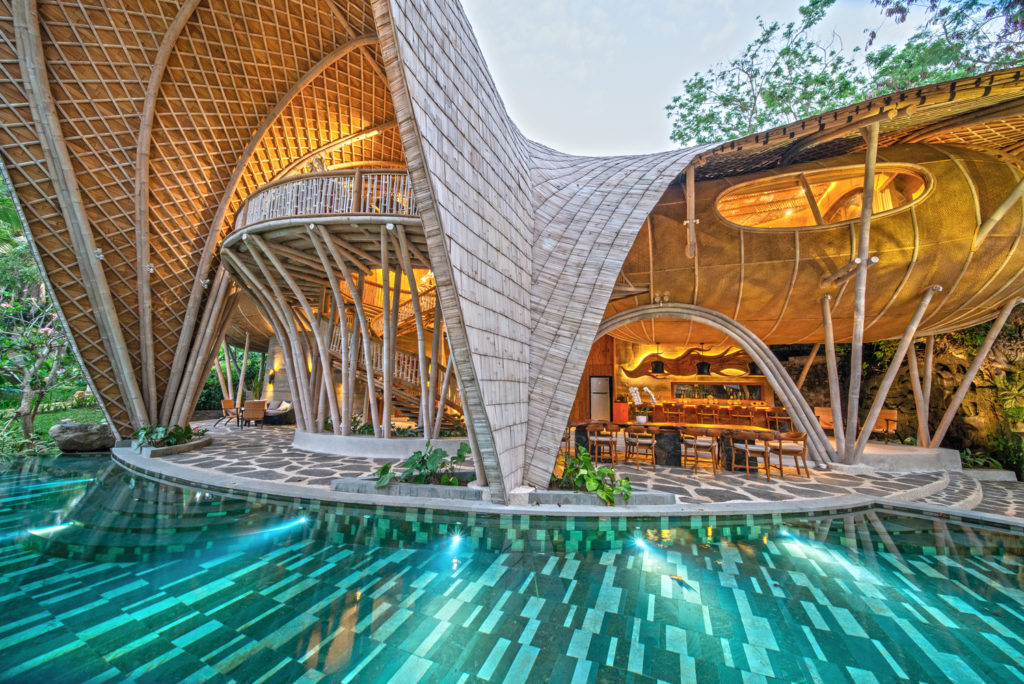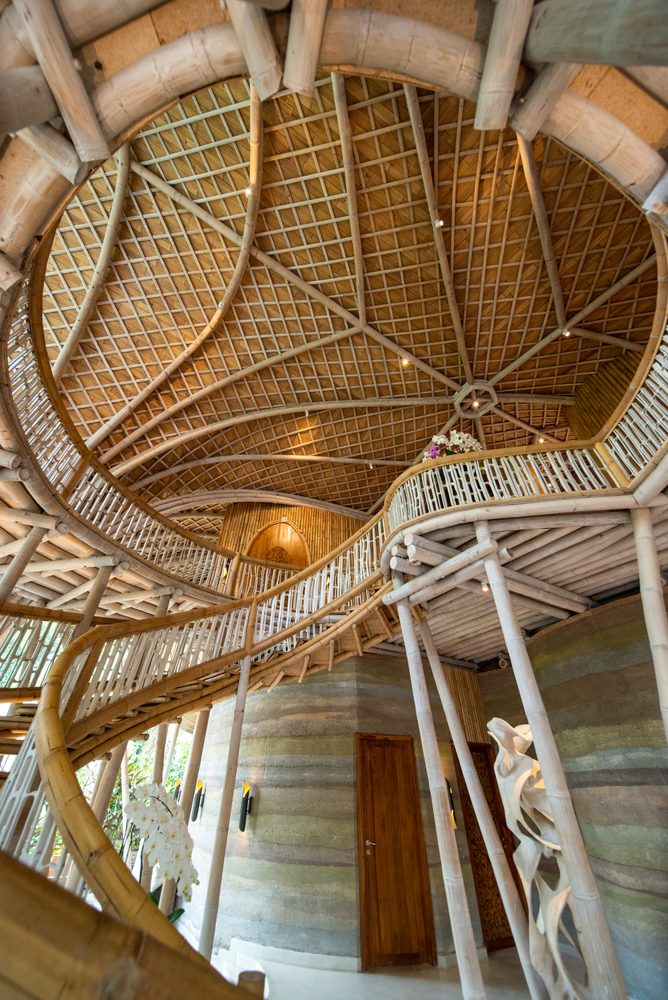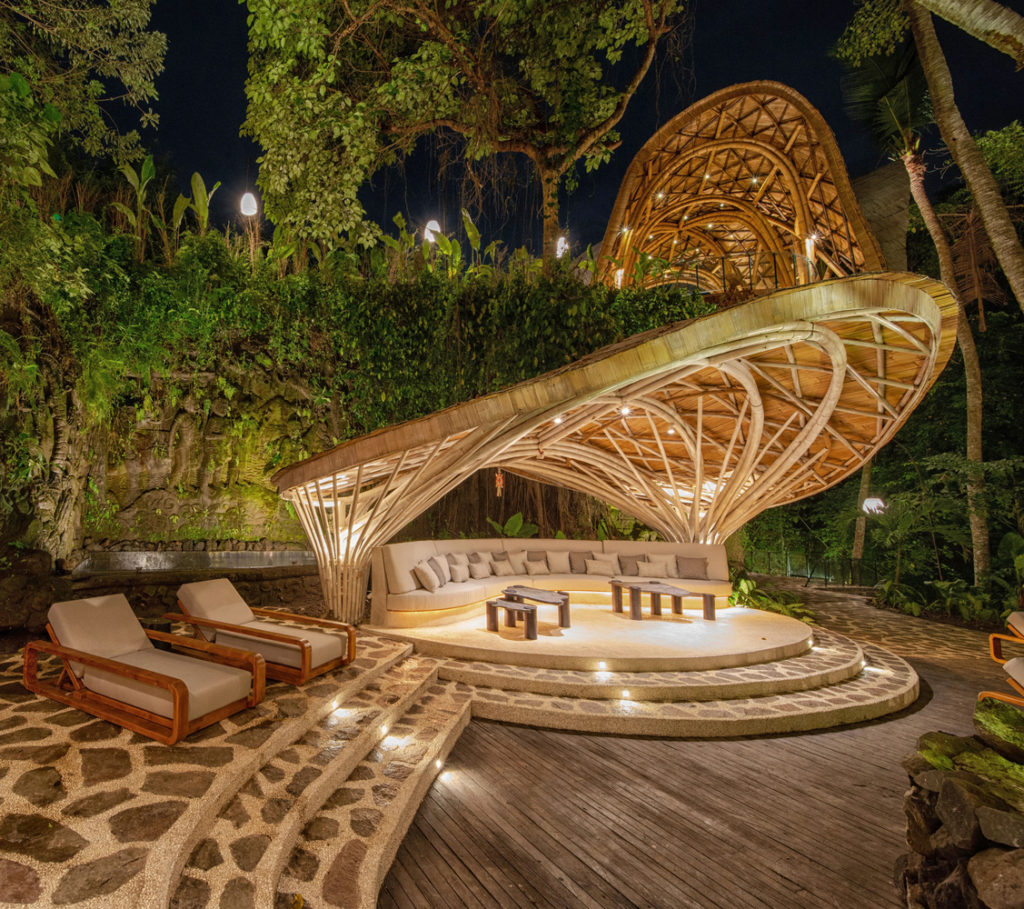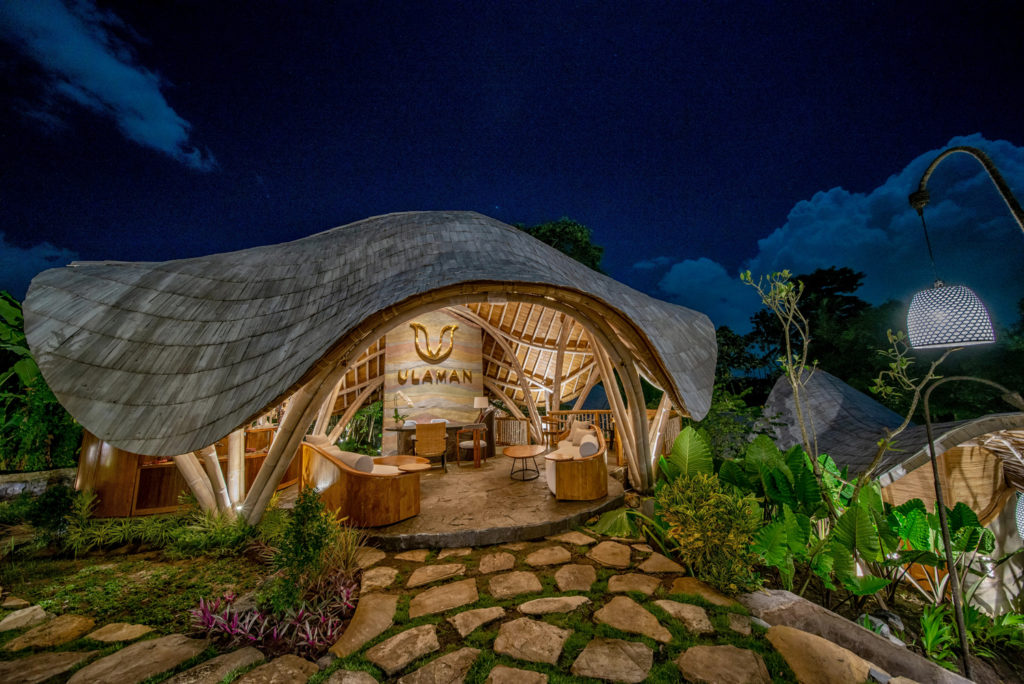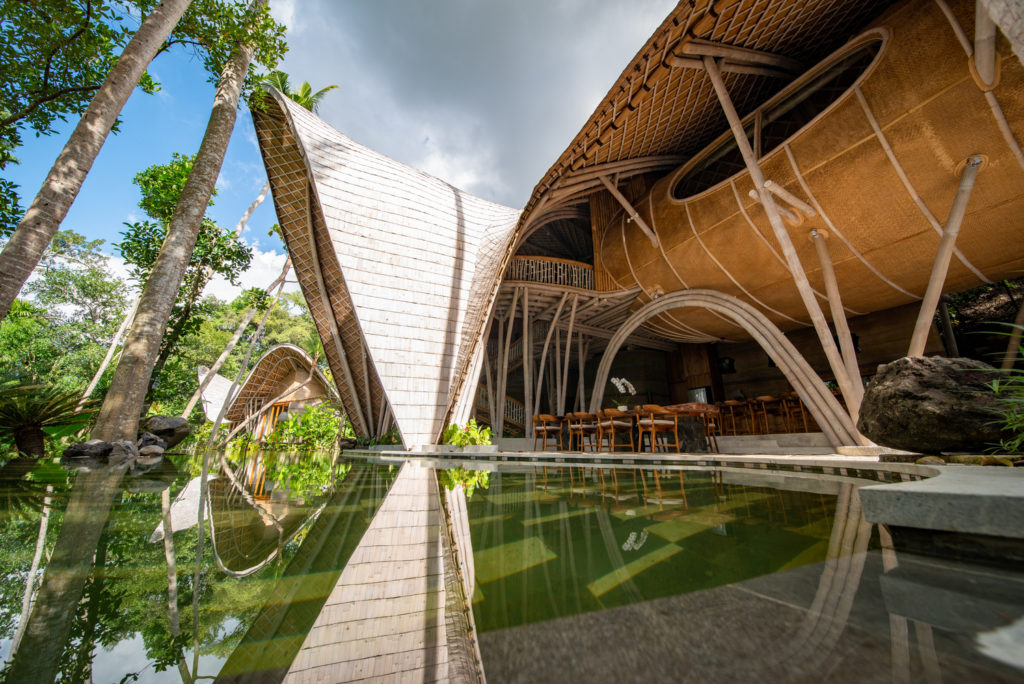 Photographs:  Mati Allendes
You can read the original article at www.archdaily.com