The Mishings, a tribal community of Assam, India, are a rare group that has escaped the stifling economic impacts of the COVID-19 pandemic. "We didn't feel the economic pressures," says Pabitra Mili.
What came to the community's rescue is the revival of an ancient food-forest practice generally known as agroforestry, where trees, shrubs, herbs and vegetables are grown together in a group mimicking a forest; the plants provide shade, protection from predators, life-giving humidity and nutrients.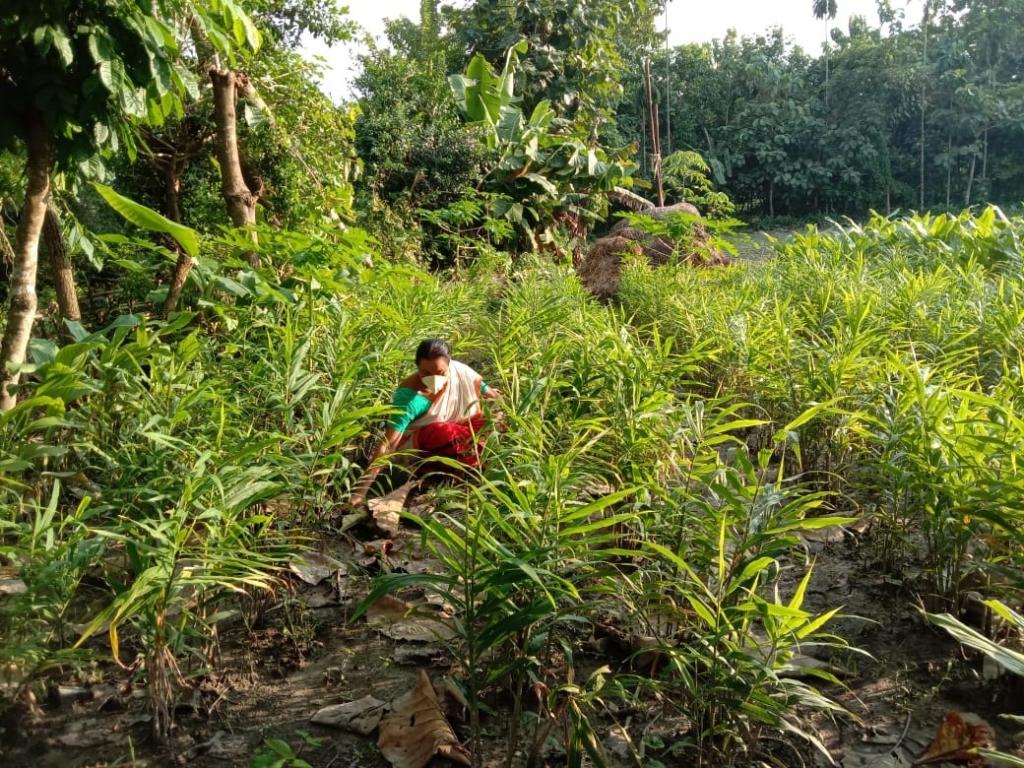 In 2019, Mili set about reviving this forestry practice to augment residents' income, with the help of the  Balipara Foundation, a nonprofit with expertise on income-generation programs for tribal communities. "The nonprofit helped us identify the crops ideal for our soil. I started promoting the concept among the 350 families in my village," Mili said. By November 2019, over 150 families were practicing agroforestry.
The community, known for their exquisite weaving skills, used to grow a single crop in a season. But agroforestry diversifies one's food options, ensuring food security year round.
"When the country was under complete lockdown, we harvested sweet potatoes, chillies, brinjal, turmeric and ginger," says Mili. The lockdown disrupted supply chain across the country, but with diverse and locally harvested foods, the village didn't feel the pinch.
By June 2020, some 200 migrant workers returned to the village as businesses shut down. "We took it as an opportunity to involve them in expanding our agroforestry," Mili said. He initiated a plantation drive of commercially lucrative species like bamboo and amla on village lands. Since then, over 100,000 saplings have been planted. The village's youth club has been assigned to collect forest produce, fruits and bamboo to sell and use the fund for local development. Residents' income has nearly doubled!
In August they set up a community seed nursery. "We are also trying to grow a local wild variety of mushroom. It is a part of our diet but finding it has always been difficult," Mili said. That will be another source of income.
Those who returned to village being jobless now don't want to migrate again. "By 2021, we expect that all the 350 families in the village will join agroforestry," he added.
You can read the original article at www.downtoearth.org.in