Food forests are gaining popularity in many urban areas, including Los Angeles. These are edible gardens made up of many  different species, and grown with minimal intervention. A food forest mimics a forest edge that is planted with edible perennial plants. They include tall trees, small trees, shrubs, herbs, and ground cover. Sometimes vines grow up the trees and mushrooms grow under the tallest trees in the shade. Intertwined, they produce a vibrant, productive, low-maintenance ecosystem.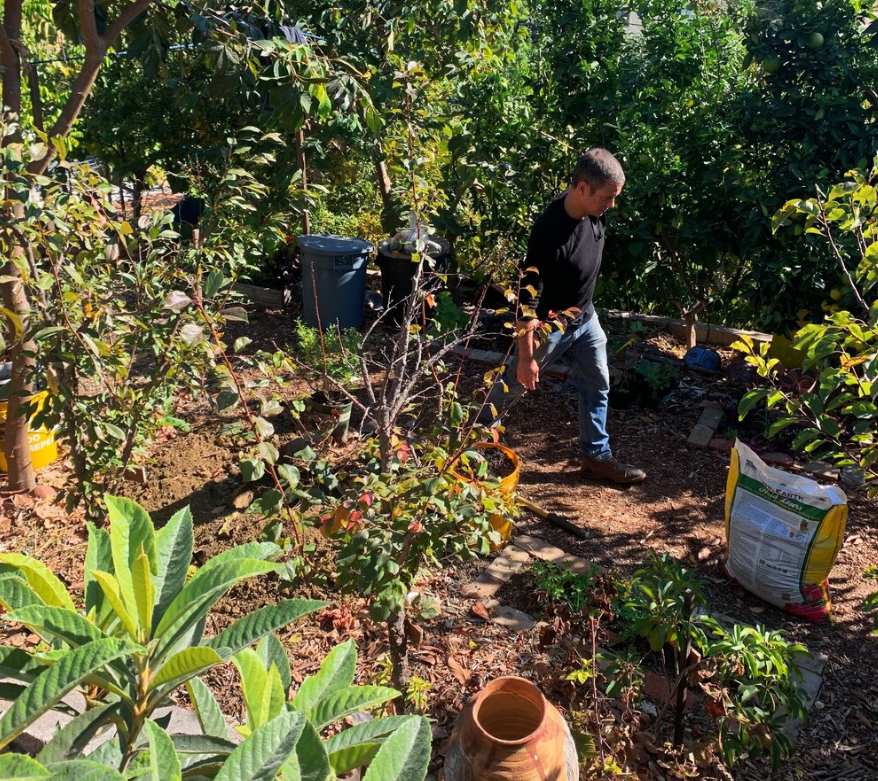 Jose Ramirez bought the empty lot next to his house and expanded his multi-level food forest from 4,000 to 7,000 square feet. Since then, he's planted hundreds of fruit trees, plants, medicinal herbs, and flowers, and grows food all year long. "At one point I counted 400 trees growing in the backyard," he says. "It's nice to know I don't have to go to the grocery store to buy something like a cucumber," says Ramirez. "I can always come into my garden and find something similar in function and texture. I love the endless creativity it inspires."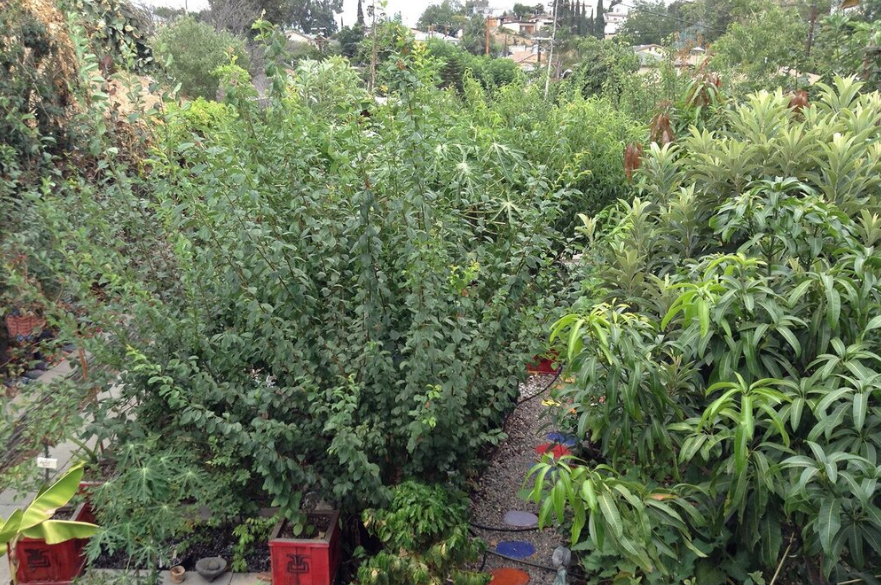 During pre-pandemic times, Ken Sparks was a full time musician and television/film production coordinator. When the country shut down, he pivoted to working as a garden consultant. The time he spent calculating whether it was safe to go to the grocery store also gave him another incentive. He had the space—a 3,000-square-foot backyard in East Los Angeles. And, thanks to the pandemic, he had the time. Sparks has planted around 70 fruit trees, too many perennial vegetables and fruits to count, and enough annuals to fill six raised beds. He says everything he grows tastes "a lot" better than anything you can buy.
"I just love the diversity," he says. "I love coming into my backyard and seeing so many things thriving. From the plants, to the flowers and even the animals. It provides an opportunity to garden gracefully with nature." And with a food forest, you're never done. "I am still finding places to plant and new plants to integrate."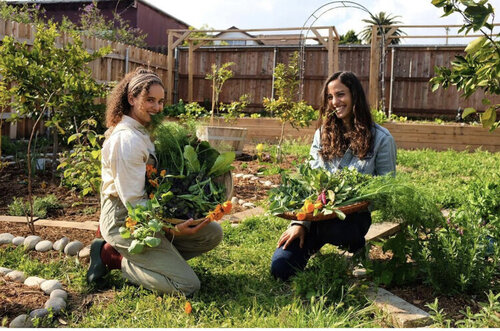 In another corner of East Los Angeles, Farmer Nina Weithorn and Chef Nina Anakar started a 2,000 square foot food forest with the intent of creating a demonstration garden to empower people to garden.
The space they'd inherited was a bare rectangular-shaped backyard with depleted soil and, in the early days, they spent time studying the plot before doing anything. After deciding to mimic nature, they laid down compost, installed an irrigation system, and planted the lot with the rise and fall of their land, rather than in rigid rows.
"From a culinary perspective, it has been amazing to see how polyculture works in a food forest setting," said Anakar. "You are forced to think about gardening in a non-linear fashion. We're growing a kitchen garden without having to continuously pull plants out the ground at the end of a season."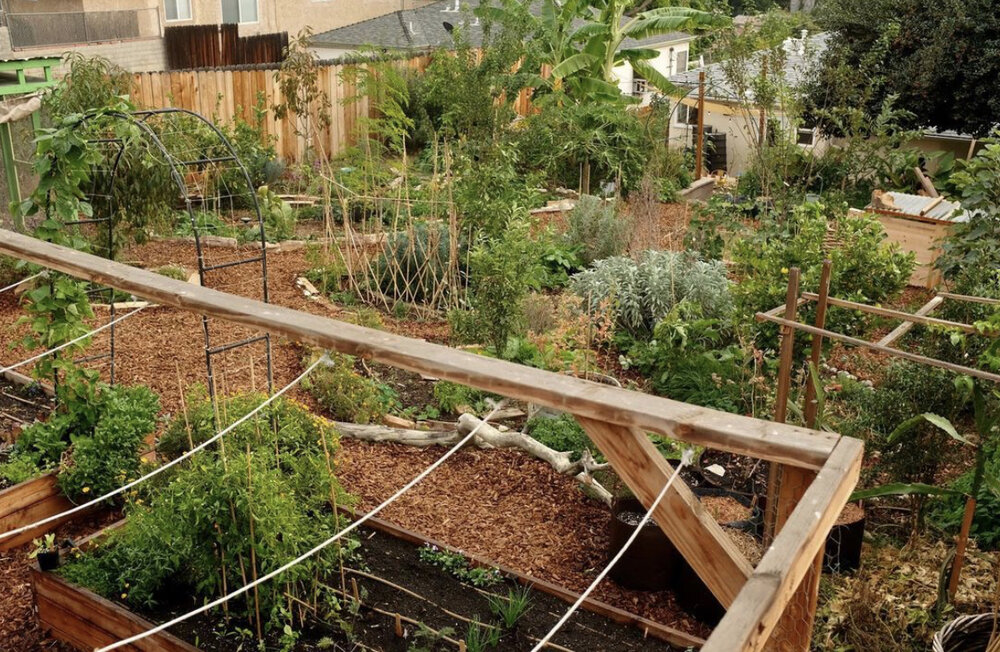 So far they have planted 25 fruit trees and a wide assortment of perennial plants under the trees, creating a symbiotic relationship. "We tried to create a system of mutual aid in an ecological setting," explains Weithorn, a professional farmer and landscaper.
"I am amazed that we can grow certain plants, herbs and spices that are often labeled exotic," explains Anakar. "And we've been really pushing the limit to build a spice pantry from our food forest. We have grown cardamom, turmeric, ginger, fennel seeds—just all different kinds of herbs and spices that I honestly never knew you could grow yourself."
Both Anakar and Weithorn recommend that anyone interested in starting a food forest exercise patience, and try to go with the flow. "The greatest lesson I have learned in this process is to let go of any expectations, and to trust the process," said Anakar.
You can read the original article at stonepierpress.org