TECLA (an acronym for "Technology and Clay") is a prototype eco-house built near Ravenna, Italy. It is made entirely by 3D-printing a material based on locally-sourced clay and is a collaboration between architect Mario Cucinella and 3D-printer manufacturer WASP.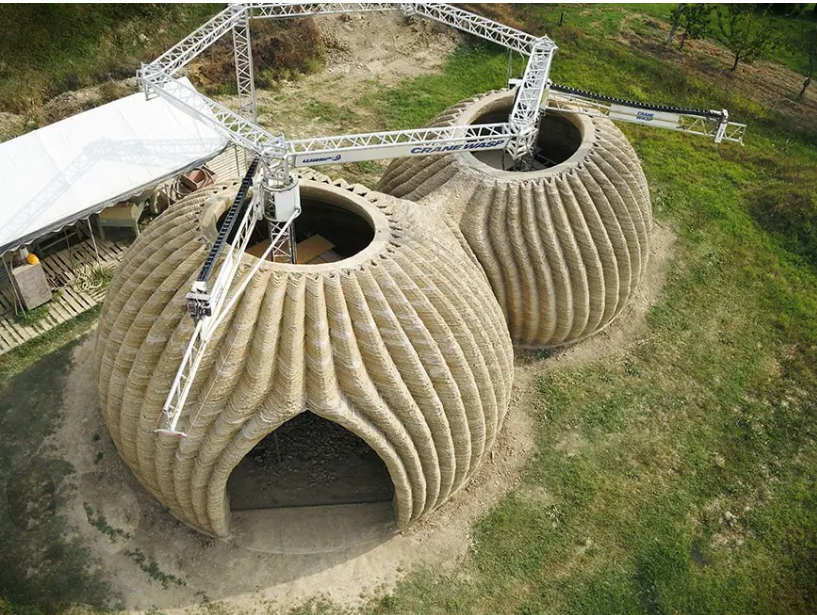 TECLA  is a habitat consisting of two interconnected housing units, each covered by a semi-spherical dome. These have been built using multiple printing units operating simultaneously. The printing system is capable of printing houses with various materials – such as earth-based materials, concrete mortar, and geopolymers – with a maximum speed of 300 mm/s and a maximum printing area of 50 sqm per unit.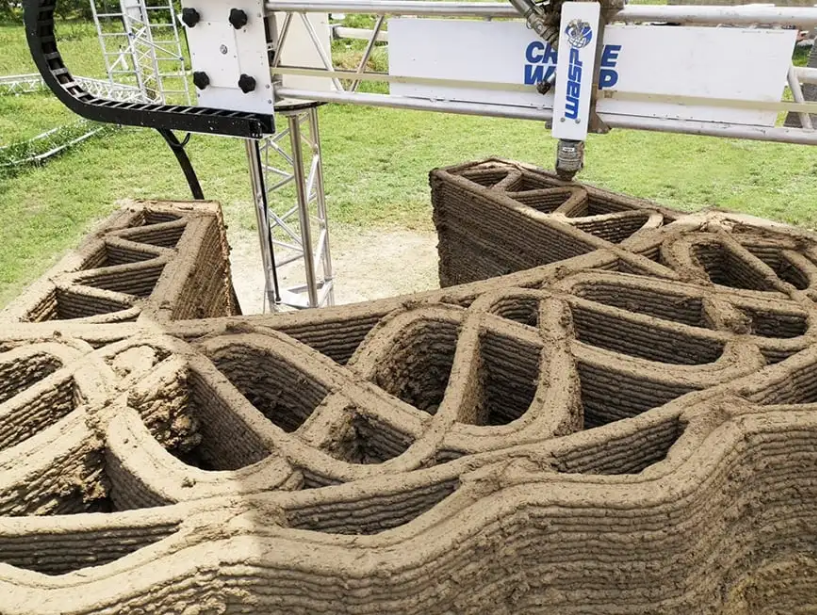 The design features two or more "cocoon-like" housing units, in which structure, insulation, and finishes coincide. The thick raw earth walls of the units have a hollow structure consisting of several clay "waves", which makes them at the same time relatively lightweight, strong, and insulating. About 200 printing hours are required to build each unit, which consists of 350 clay layers, each 12 mm thick.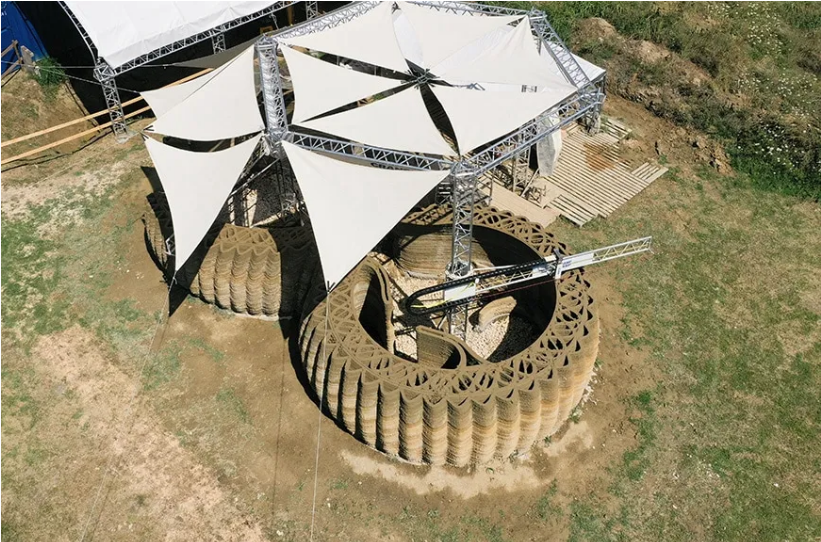 The use of raw earth as the primary construction material will make it easier to create modular and zero-waste dwellings in environments where it would be difficult to transport other industrial materials. The building technology and equipment will be available through a "Maker Economy Starter Kit" suitable for self-production.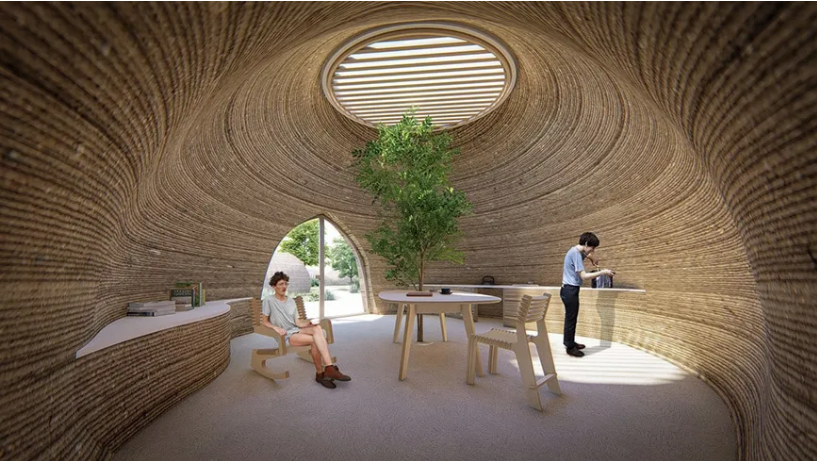 Mario Cucinella says, "Together with WASP we aim at developing an innovative 3D-printed prototype for a habitat that responds to the increasingly urgent climate revolution and the needs of changes dictated by community needs. We need a paradigm shift in the field of architecture that gets closer to the needs of people, thus finding an answer for the "Earth" within the "earth". A collaboration that becomes the union between empathic architecture and the application of new technologies."
Now in an advanced stage of construction, TECLA is scheduled for completion this spring.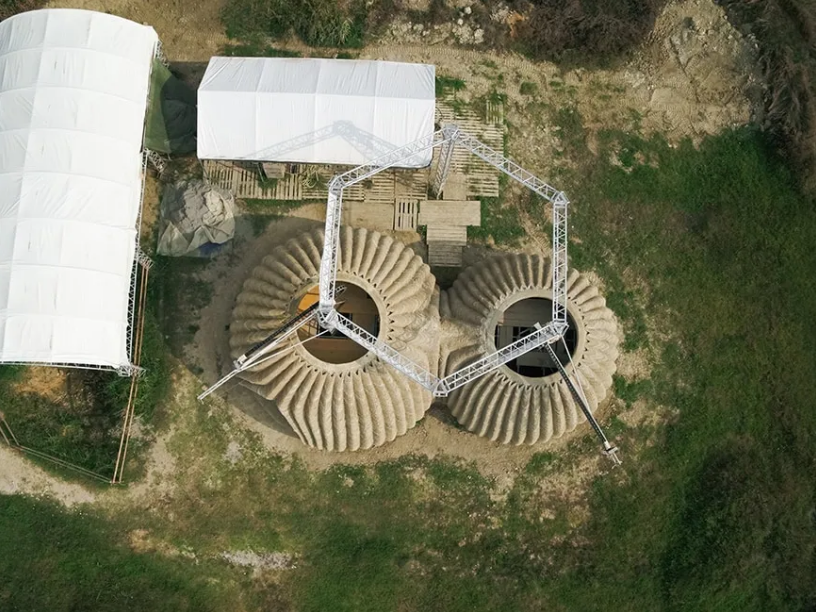 All images courtesy of MCA Mario Cucinella Architects and WASP

You can read the original article at www.inexhibit.com