Australia is deploying renewables 10 times faster than the global average, with rooftop solar in the lead. And the per-capita deployment rate was four times higher than fast-developing renewable markets such as China, Europe, Japan and the U.S. What lessons can they offer to improve the uptake of clean energy?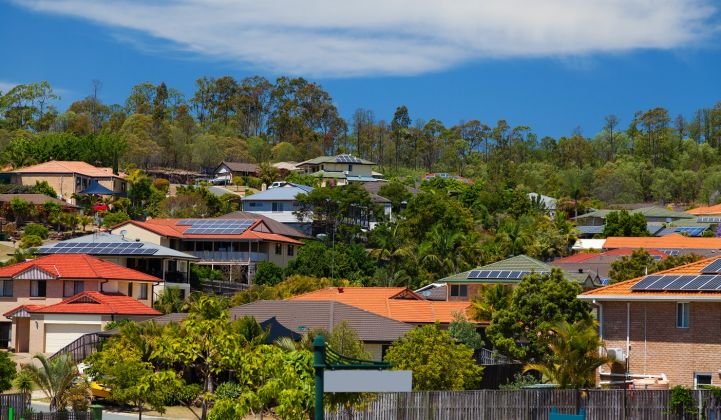 While Australia has a vibrant wind market, distributed solar has been the real success story, according to Darren Miller, CEO of the Australian Renewable Energy Agency.  A combination of natural advantages and smart policy making has driven the Australian solar market. Around 10 years ago, Australia's state governments introduced feed-in tariffs, and federal authorities instituted rebates for solar systems. The latter still cover roughly one-third of consumers' upfront costs.
Recently, the rooftop PV market has been boosted by rising electricity costs and a reduction in residential PV system prices.
The country benefits from lots of sunshine and high levels of home ownership and single-dwelling buildings.  Wealth is spread fairly evenly across the population, making a rooftop PV system a viable option for a significant fraction of the population. Nearly 2.4 million solar systems have been installed across the country.
Another critical factor helping to boost solar uptake in Australia is the lack of red tape relating to installations, Miller said. "There's very little in terms of council approvals, government approvals and the like. It can be done by an electrician." This helps to keep prices down. Residential solar systems are currently priced at about AUD $1 (about 70 USD cents) per watt in Australia, including installation, Miller said. That compares to USD $2.69 per watt in the U.S.
There are several lessons the U.S. could learn from Australia, said Lauren Shwisberg, a manager in Rocky Mountain Institute's electricity practice. They include simplifying rooftop solar incentives and making it easier to set up virtual power plants (distributed solar).
Other aspects of Australia's booming solar market might be harder to emulate. "The U.S. has relatively cheaper retail rates for electricity, so there is less incentive for customer adoption based on an individual value proposition," Shwisberg said. "We're going to have to get creative in the U.S. if we want to see customer adoption take off and provide customers with additional value."
I might add to this article that there should be a great incentive for both the public and government agencies to encourage distributed rooftop solar electricity: it is far more resilient and fail-safe than the current system of using central power plants and grid transmission. Any number of calamitous scenarios could easily happen that would leave vast portions of most countries without power for months at a time!
You can read the original article at www.greentechmedia.com