Two brothers, Sonny and Tommy, have created a small earthbag dome, known as the tea dome, for Tommy's passion for tea ceremonies. Sonny answered a few questions about his experience.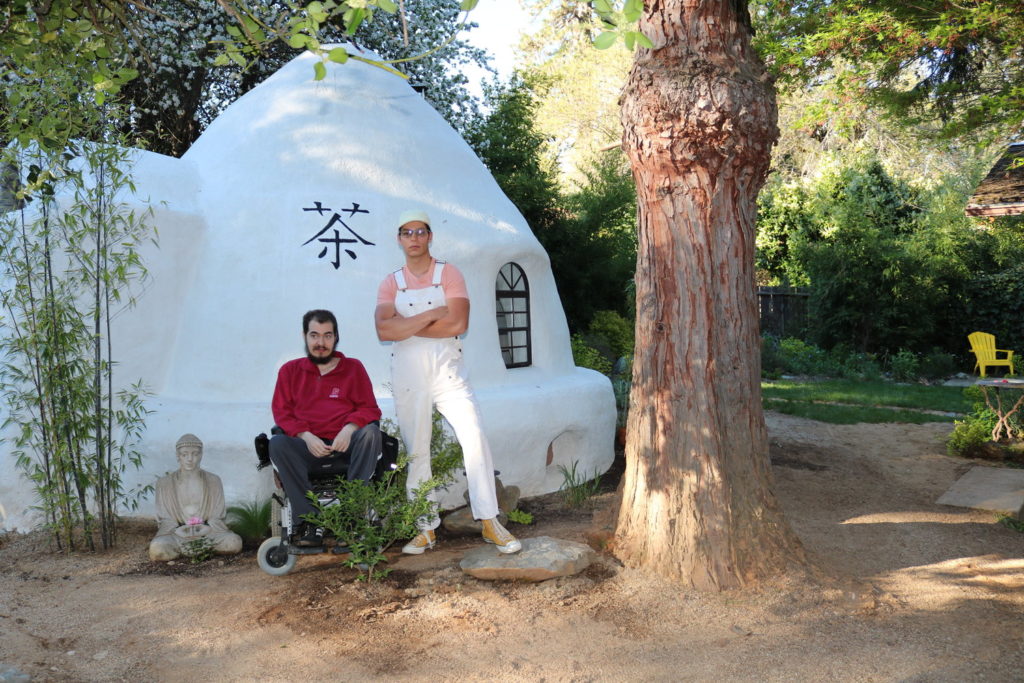 What inspired you to learn this type of building method?
I originally discovered SuperAdobe when I was 16 years old; I am 22 now, but at that time I remember initially being attracted to the low-cost aspect of it all. The thought of being able to build my own house and to have it entirely paid off gave me a great deal of inspiration. But as I began working and learning how to build with the earth, it dawned on me that even if I had all of the money in the world, I would still build this way. There is just something so inexpressibly intriguing about it.
Why did you build this structure?
I built this dome for my brother Tommy and his main passion in life is the art of traditional tea. This dome acts as a transition from the outside world into a tea-focused environment also known as a tea house, or in this case, "Tommy's Tea Dome."
Tell us about Tommy. What does this dome mean to him?
My brother Tommy is 24 years old and suffers from Duchenne Muscular Dystrophy. He used to be able to walk, run, and function just like a normal person, but with his condition, he becomes progressively weaker over time. At this point in his life, he is permanently bound to an electric wheelchair and has few hobbies, although the hobbies he does have he is extremely passionate about, one of them being tea. I built this dome for him to take his passion of tea to the next level.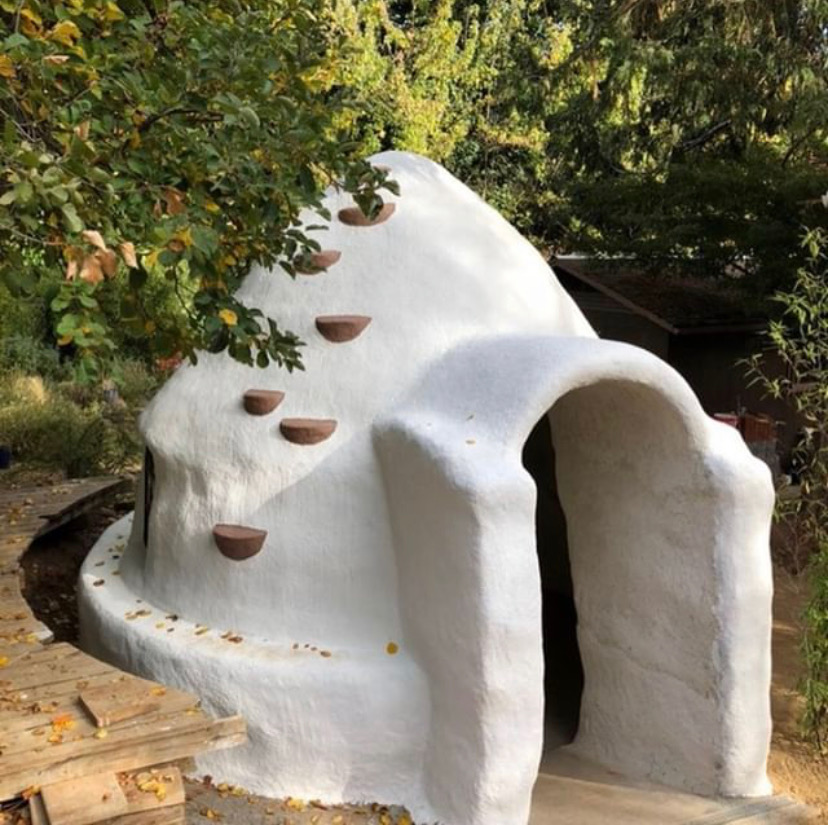 How long did Tommy's Tea Dome take to build and how much did it cost?
Tommy's Tea Dome took roughly a year to complete although it is important to note that there were a few times where many months had gone by without any work done to the structure. After the bag work was completed, I began doing the majority of the finish work on my own, including installing electricity, plastering/rendering, installing windows and a door, building a rocket mass heater, and the list goes on. With that being said, all of these things took quite a while for me, but I did have some help at times from friends and also my mother. The cost of Tommy's Tea Dome in materials is $1,900 which includes a ceiling fan, electricity, a door, windows, a rocket mass heater, as well as the bag, barbed wire, and all of the other building materials. The labor for building the structure was done by my friends and I as well as my mother.
Did you run into any challenges while building the dome?
Thinking back, it seems to me that every step of this build was a challenge but when I walk around Tommy's Tea Dome and look at it and touch it, I think back to all of those challenging times and feel proud that we always proceeded on to the next step no matter how impossible it seemed at the time, and that is what life is all about.
If Tommy could describe his dome in one word, what would it be?
"Wabi" (Japanese) meaning: beautiful in its simplicity – perfect imperfections

You can watch a video about the dome at www.youtube.com
You can read the original article at www.calearth.org