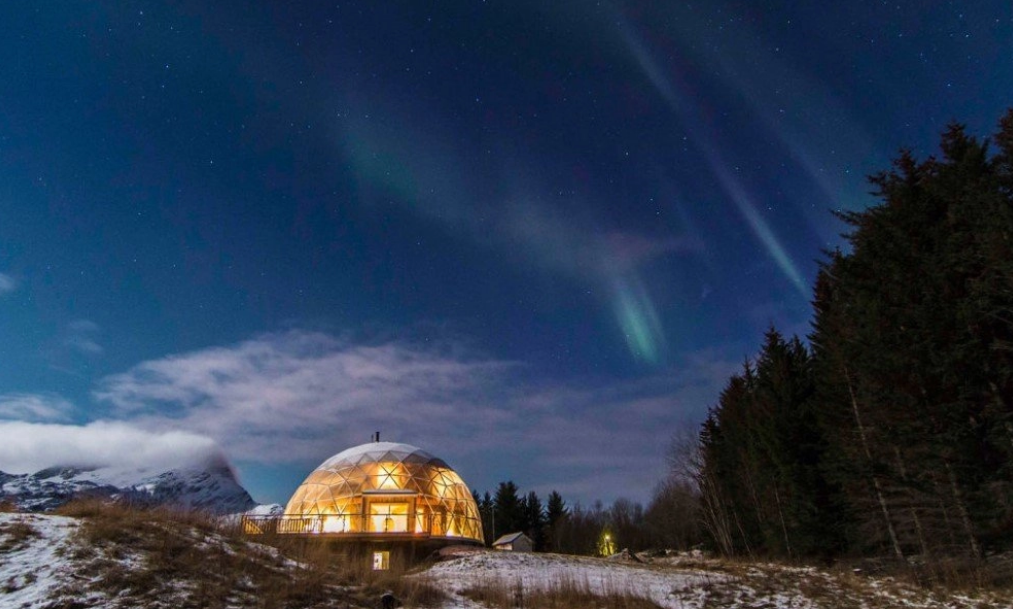 The Hjertefølgers, a Norwegian family of six, has installed a 25-feet-high geodesic glass dome over a cob house. The three story house is entirely built from sand, straw and clay, and without being protected this way it would be very thermally inefficient. The single pane glass dome was built by Solardome.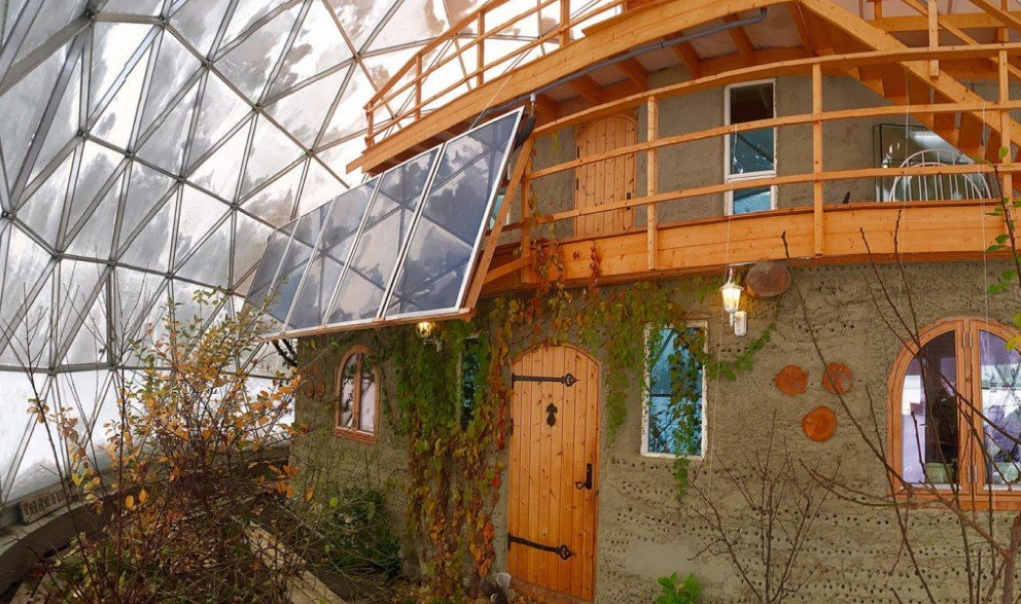 The solar geodesic dome uses recycled aluminum and works as a greenhouse to maintain a moderate temperature of the internal environment, incurring minimal to zero heating costs. The temperature inside the dome also allows a plantation of fruits and vegetables for an extra five months in the Arctic climate.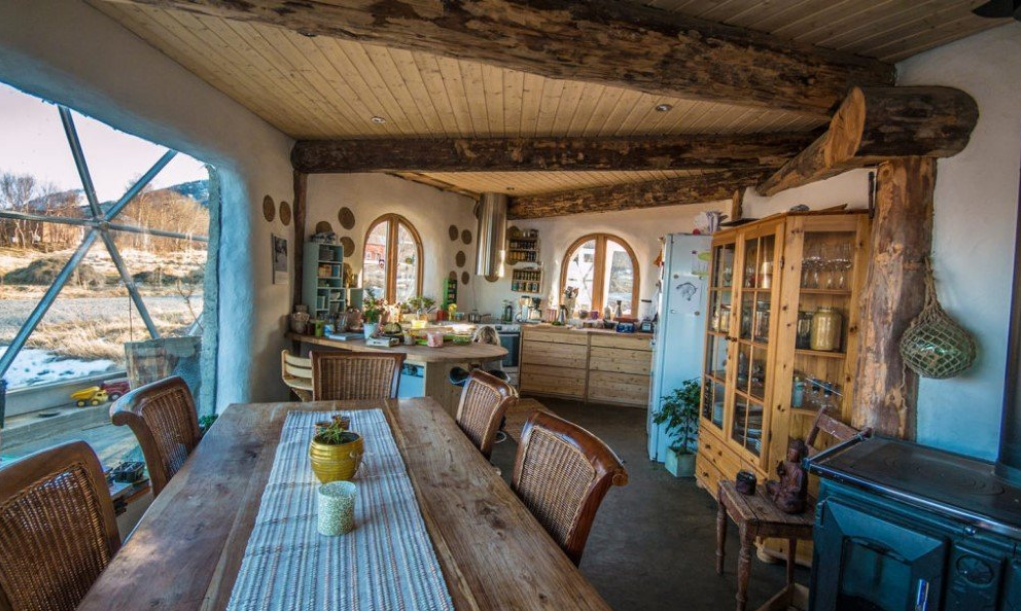 Hjertefølgers have exceeded the expectations of many architects and people who had previously not regarded the Arctic Circle as a viable place to live, and they very happy about it.
You can read the original article at www.rumblerum.com where there is a nice video about the house and family.