The Lammas Ecovillage is a collective of smallholdings and eco-dwellings in Wales. Residents explore alternative models for living on the land, broadly in line with the Welsh Government's 'One Planet Development' policy. The smallholdings combine traditional farming and building techniques with the latest innovations in environmental design, green technology and permaculture.

Construction of "The Hub" was funded by the Department of Energy and Climate Change  and was constructed using local materials, which as far as possible were natural and/or recycled (whilst complying with stringent building control requirements). It was built by residents, local tradesman, and volunteers. The Douglas-Fir timber frame supports a massive turfed roof. Straw bales provide insulation in the walls and roof, and heating is supplied by a combination hydro power (underfloor), passive solar gain, and biomass (Masonry stove). The building is entirely off-grid and run on renewables.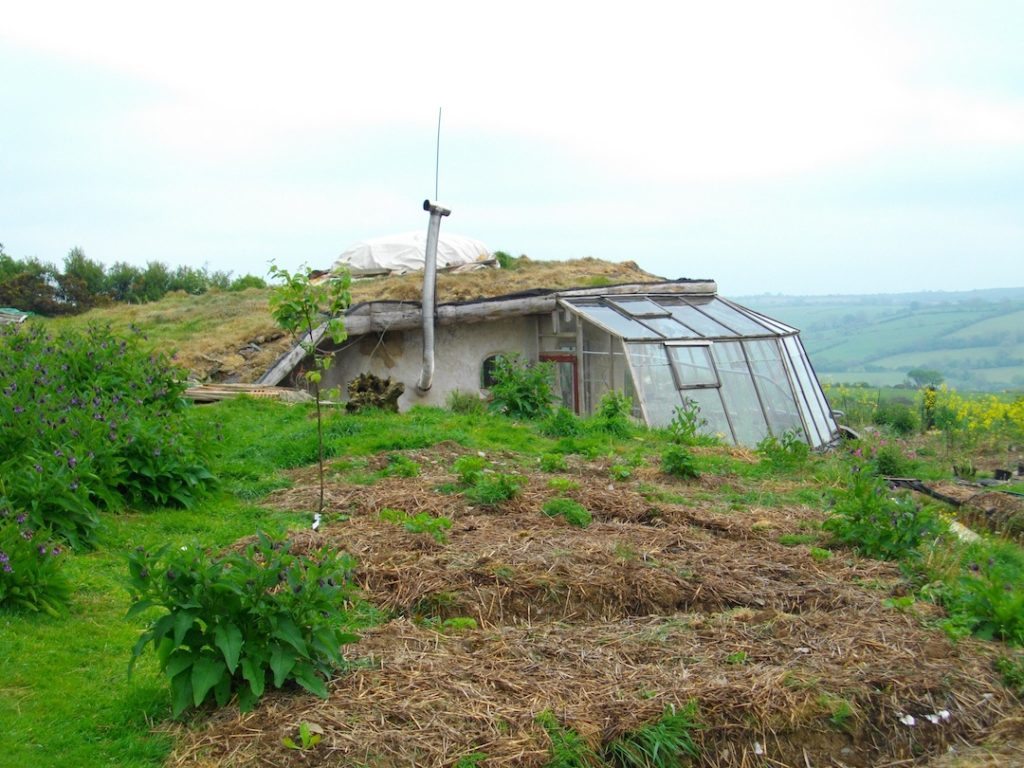 The ecovillage supports a permaculture approach to land management – in which human beings are considered an intrinsic part of the ecosystem. As a result their approach to environmental management is one of stewardship for future generations rather than exploitation for short term gain.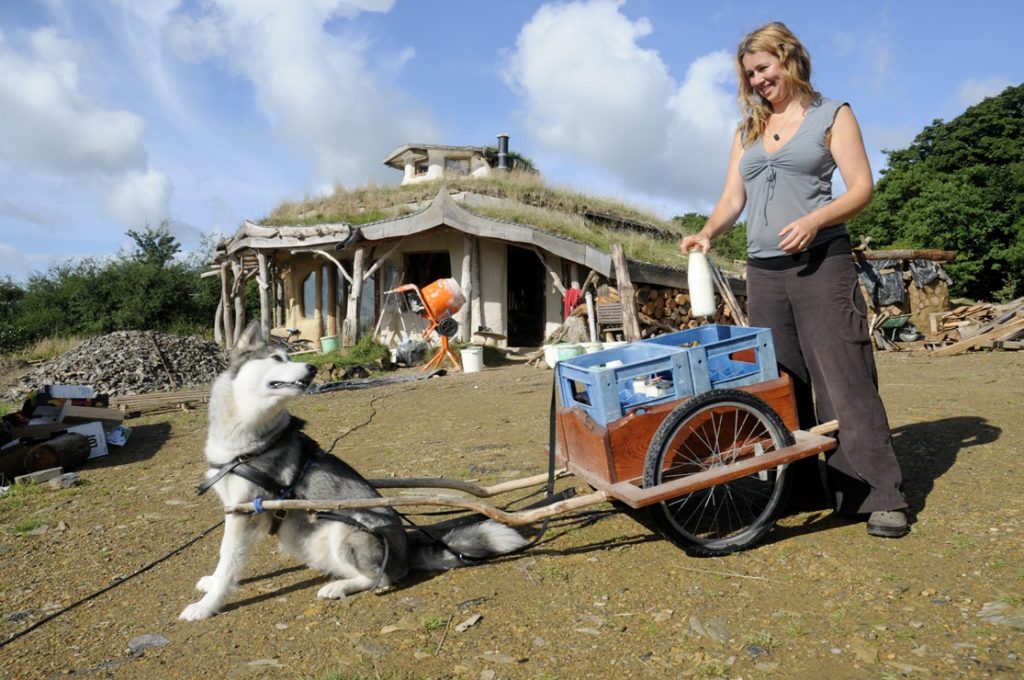 The residents of the ecovillage have come from all walks of life and their plots are individual expressions of sustainable living. Some residents like to remain private, while others are happy to share their knowledge through running courses and tours of their smallholdings, and by accepting volunteers. Most plots have a dwelling-house, covered growing areas (greenhouses and poly-tunnels), barns and/or workshop space (for livestock, storage and crafts), and are subdivided into different areas depending on the needs of the residents and their livelihoods.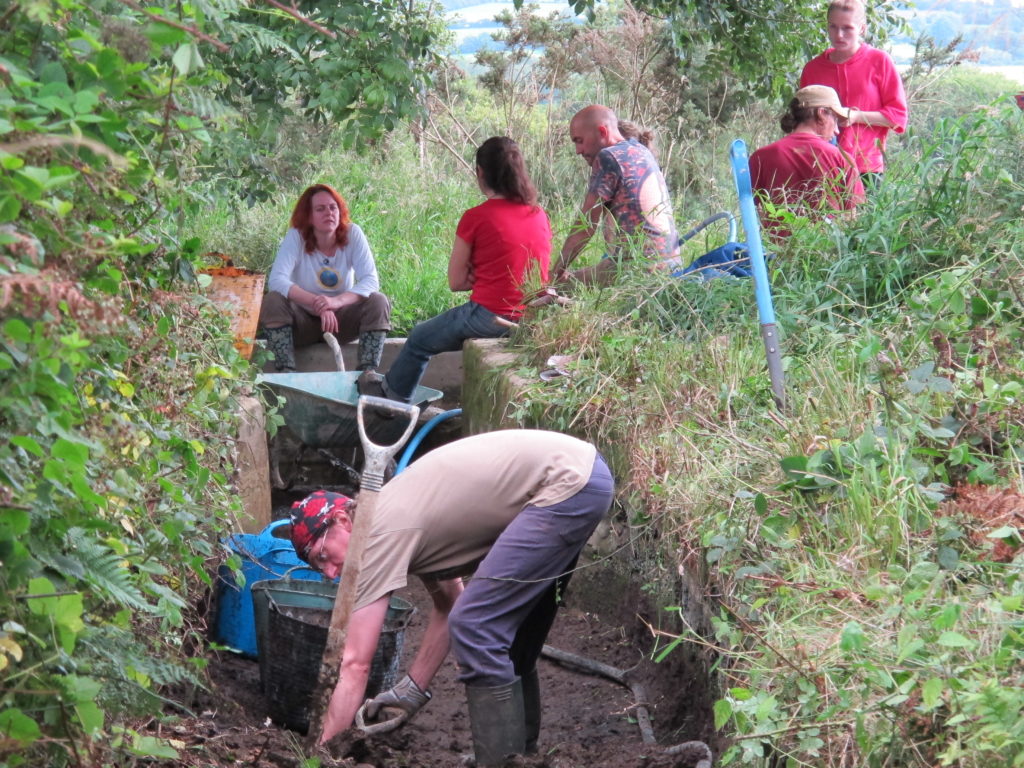 Water, trackways and electricity are generally managed collectively and the plots are largely dedicated to growing food, land-based businesses, growing biomass and processing organic waste. Land-based enterprises include fruit and vegetable production, livestock and bees, woodland and willow crafts, value-added food production, and seed production.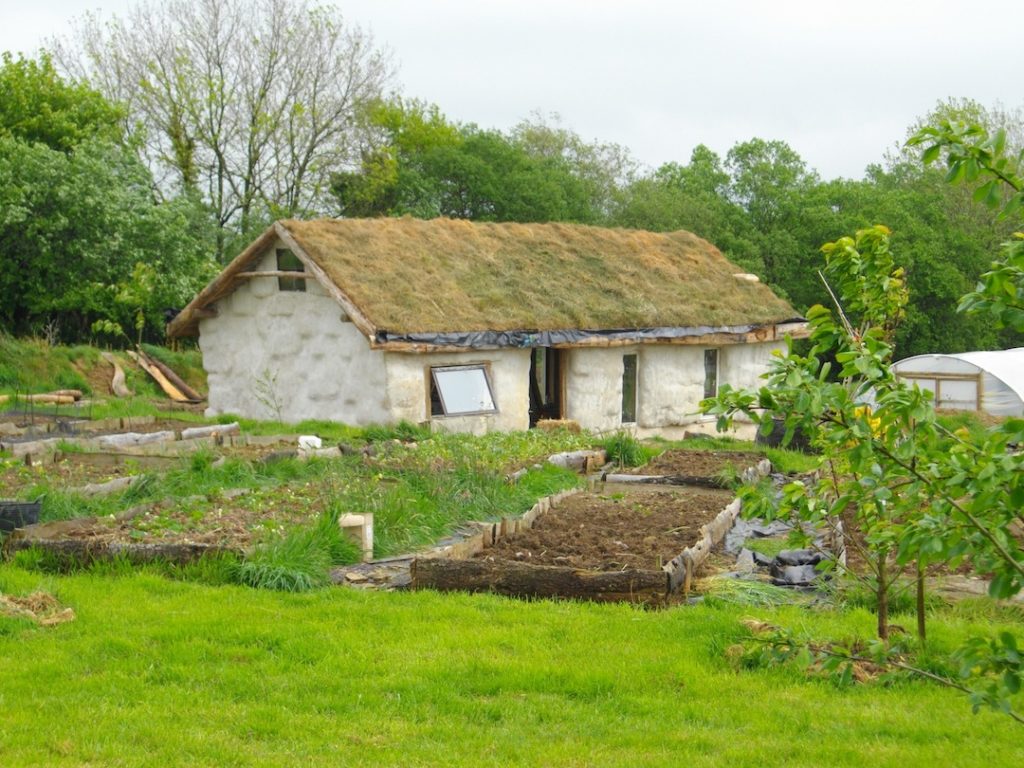 The dwellings, workshops and barns have been designed and built by the residents themselves, with a lot of help from volunteers. For the most part they are built from local natural materials or recycled materials. Low-impact construction is by its very nature, organic and low-cost.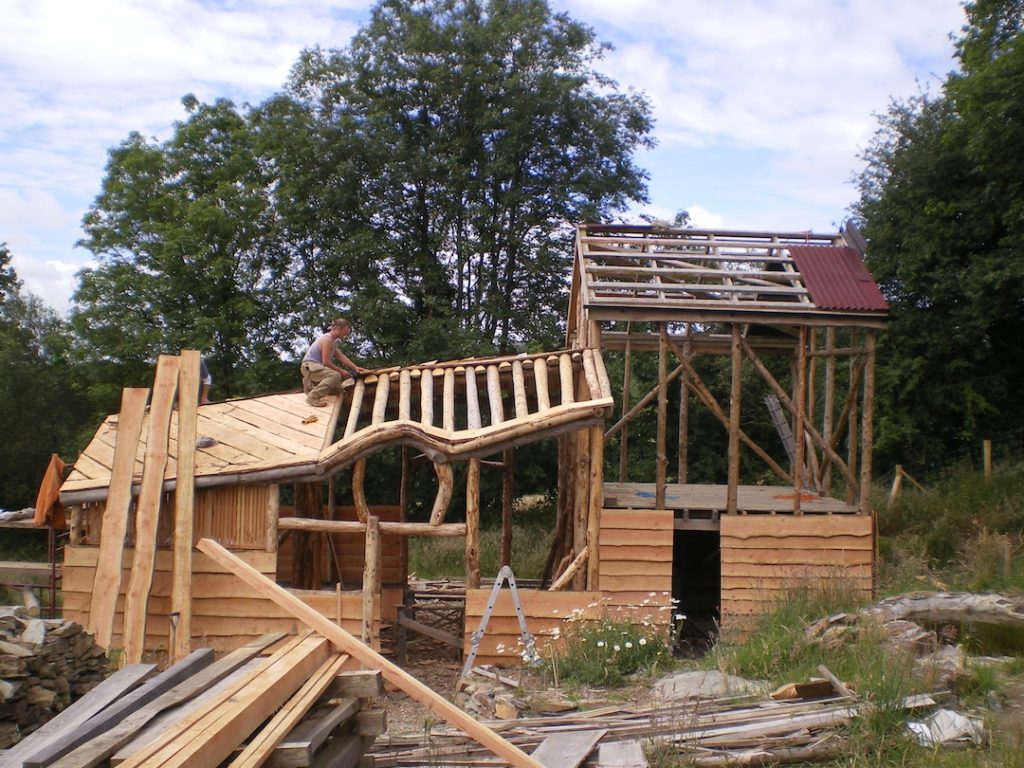 Residents use combinations of hydro power, solar power and wind turbines. Heating is generally supplied from either electrical dump loads (converting spare electricity into heat) or timber (either waste timber from woodland management or from short-rotation-coppice biomass plantations). Domestic water comes from a private spring and other water needs are predominantly met from harvesting rainwater.
You can watch a short video about the ecovillage at www.youtube.com